Well This Is the Darkest, Most Devastating Short Pixar Animators Have Ever Produced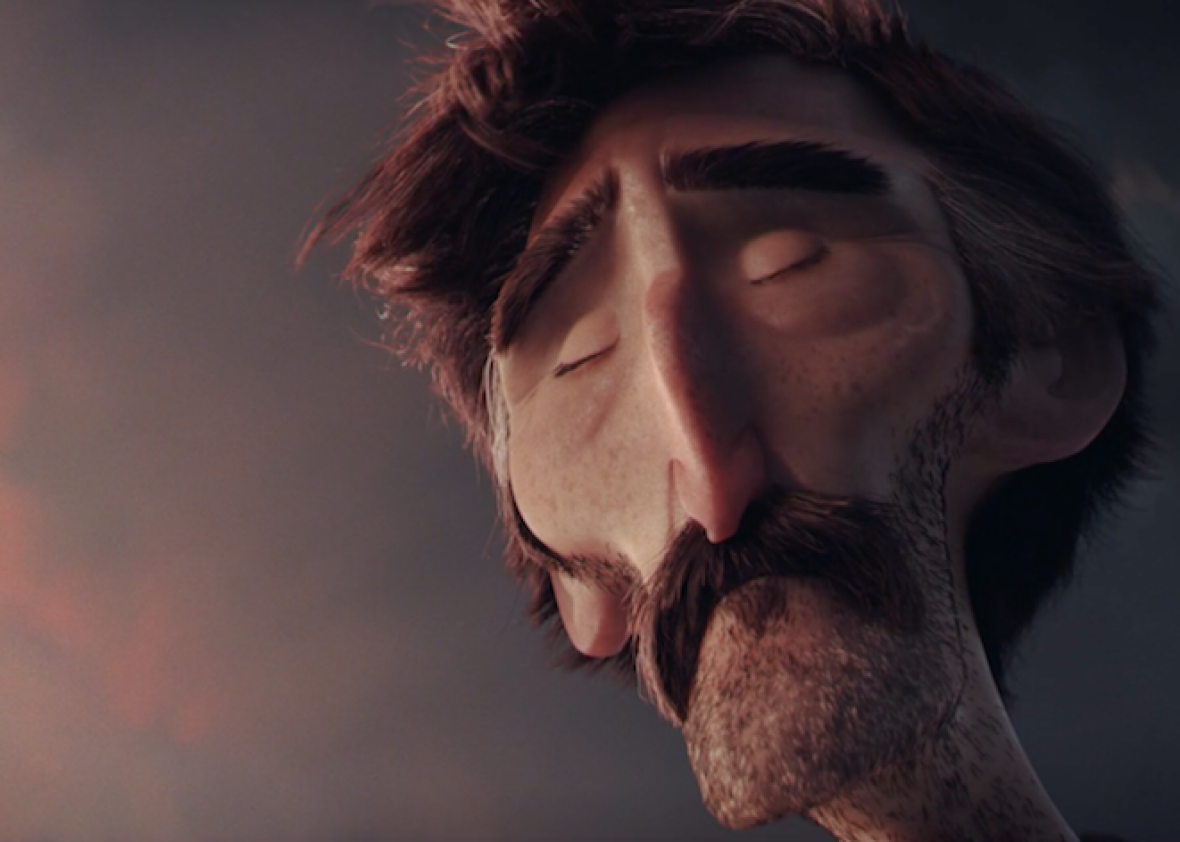 Pixar's existential ruminations tend to be just light enough to appeal to a younger audience, from the crotchety wit of Up to the buoyant wonder of Toy Story to the sheer curiosity of Wall-e. A new animated short made by two of the company's animators, however, is hardly so accessible. Borrowed Time is a pained, at times harrowing, meditation on guilt and loss, near-silently tracking one man's anguish as he wanders around a desolate, dusty Western landscape.
The film, streaming on Vimeo for a limited time, also features a shockingly bleak twist and is left without even a hint of resolution, the devastating emotional effect laid bare as the credits roll. And according to the film's creators, Pixar animators Lou Hamou-Lhadj and Andrew Coates, this is precisely the point. "A goal for us was to make something that kind of contested the notion of animation being a genre and one for children specifically," Hamou-Lhadj says in a behind-the-scenes featurette (posted below). "We really wanted to make something that was a little bit more adult in the thematic choices and show that animation could be a medium to tell any sort of story."
The two directors certainly achieve this—a few particularly dark moments in the short make clear that Borrowed Time could never screen as a warmup for a G-rated animated feature. But even though Hamou-Lhadj and Coates have worked on several richly subversive movies for Pixar, from Toy Story 3 to last year's acclaimed Inside Out, this is still pretty shocking. Indeed, the unyielding sadness of Borrowed Time should be enough to keep the kids away—and probably a fair share of misery-averse adults as well.