For National Coming Out Day, Drunk History Paid Poignant Homage to Martha P. Johnson and the Stonewall Riots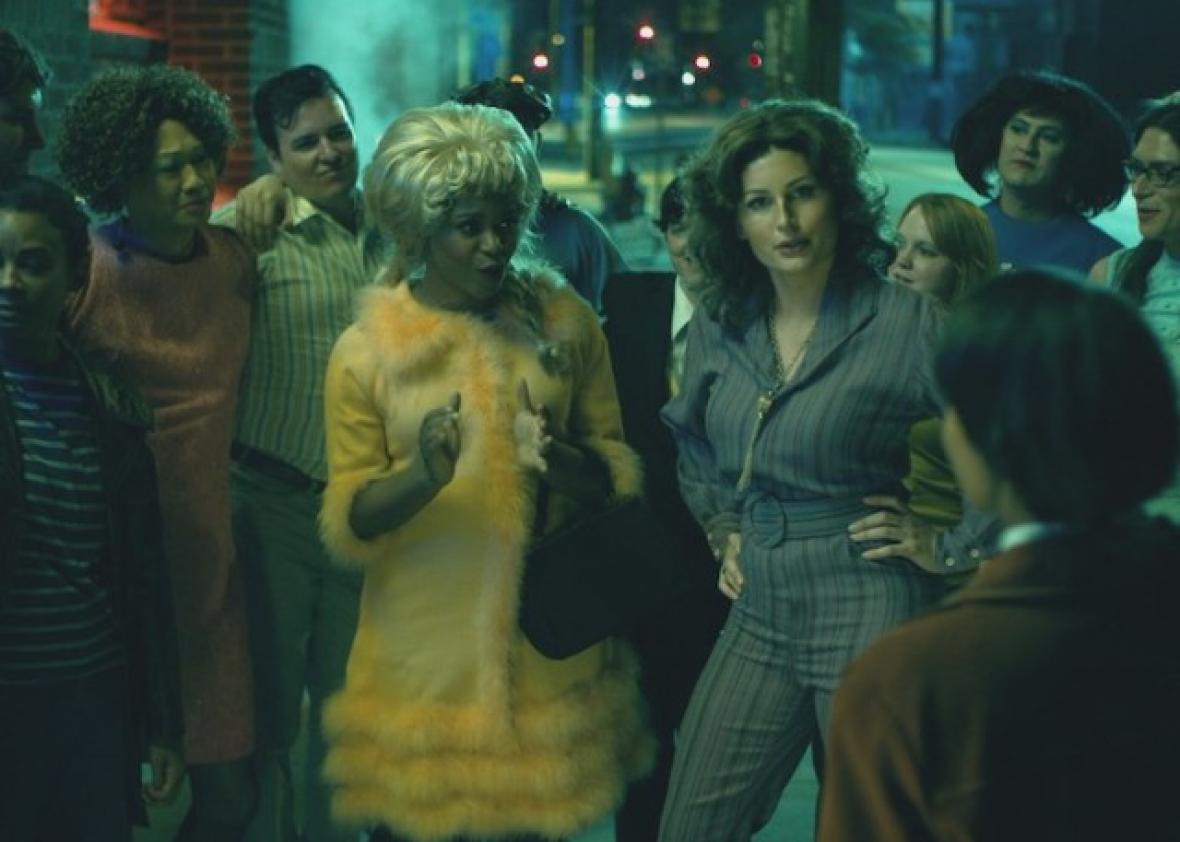 Drunk History celebrated National Coming Out Day the only way it knew how: by having a seriously inebriated Crissle West tell the story of trans woman and activist Marsha P. Johnson and her role in the Stonewall Riots. And while it featured the typical occasional misstatement—not to mention some glorious slurring of otherwise empowering sentiments—the segment somehow managed to balance the amusingly absurd with the genuinely poignant.
Johnson and fellow activist Sylvia Rivera are played in the episode by transgender actresses Alexandra Grey and Trace Lysette, respectively (both of whom recently did excellent guest work in Transparent Season 3). In their performances, they expertly capture the tone of West's narration, totally committing to such profane but profound statements as "I'm Marsha P. Johnson, bitch, and if you don't like it, you can go to hell" and "She had had enough that motherfucking day." The segment introduces Johnson, a New Jersey native, before detailing her and other queer people's confrontations with police at the Stonewall Inn in New York's Greenwich Village, a scene widely known as the catalyst for the gay liberation movement.
West, who previously voiced Harriet Tubman for the series, takes inspiration in Johnson's heroism, her drunken passion strangely perfect for the scope of the event she's narrating. "You're not going to erase us from the motherfucking conversation," West proudly says, channeling the feelings of the queer community at large. It's Drunk History at its finest: a clunky, loosely funny, admirably rigorous ode to a crucial historical moment.