Watch This NYU Student's Music Slowly Blow Pharrell's Mind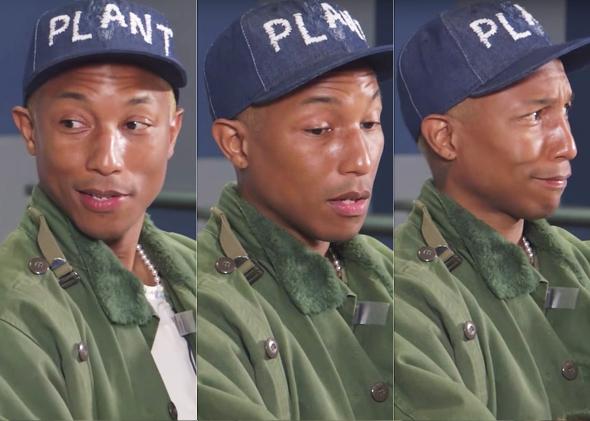 Pharrell Williams is New York University's artist-in-residence, and as part of the job he hosted a master class for music students back in March at the university's Clive Davis Institute of Recorded Music, listening to projects and providing feedback and advice.* One student in attendance was Maggie Rogers, an artist whose music blends folk with dance music and whose track evoked a strong reaction in the singer and producer. Within the first few seconds of Rogers' postmodern-sounding track, Pharrell's eyebrows shoot up, and before long he seems not only impressed but overwhelmed, shaking his head in disbelief and at times even on the verge of tears.
"Wow," is the first thing Pharrell says after Rogers' song ends, and he compares her originality to artists like Wu-Tang Clan and Stevie Wonder. "I've never heard anyone like you before, and I've never heard anything that sounds like that. That's a drug for me."
You can check out more of Rogers' incredible music here.
Update, June 16, 2016: Rogers has now shared the mixed and mastered version of the song, "Alaska," that she played for Pharrell. Listen below.
*Correction, June 10, 2016: This post originally misstated the name of NYU's Clive Davis Institute of Recorded Music.