Desiigner's "Panda" Has a Chaotic Video With a Kanye West Cameo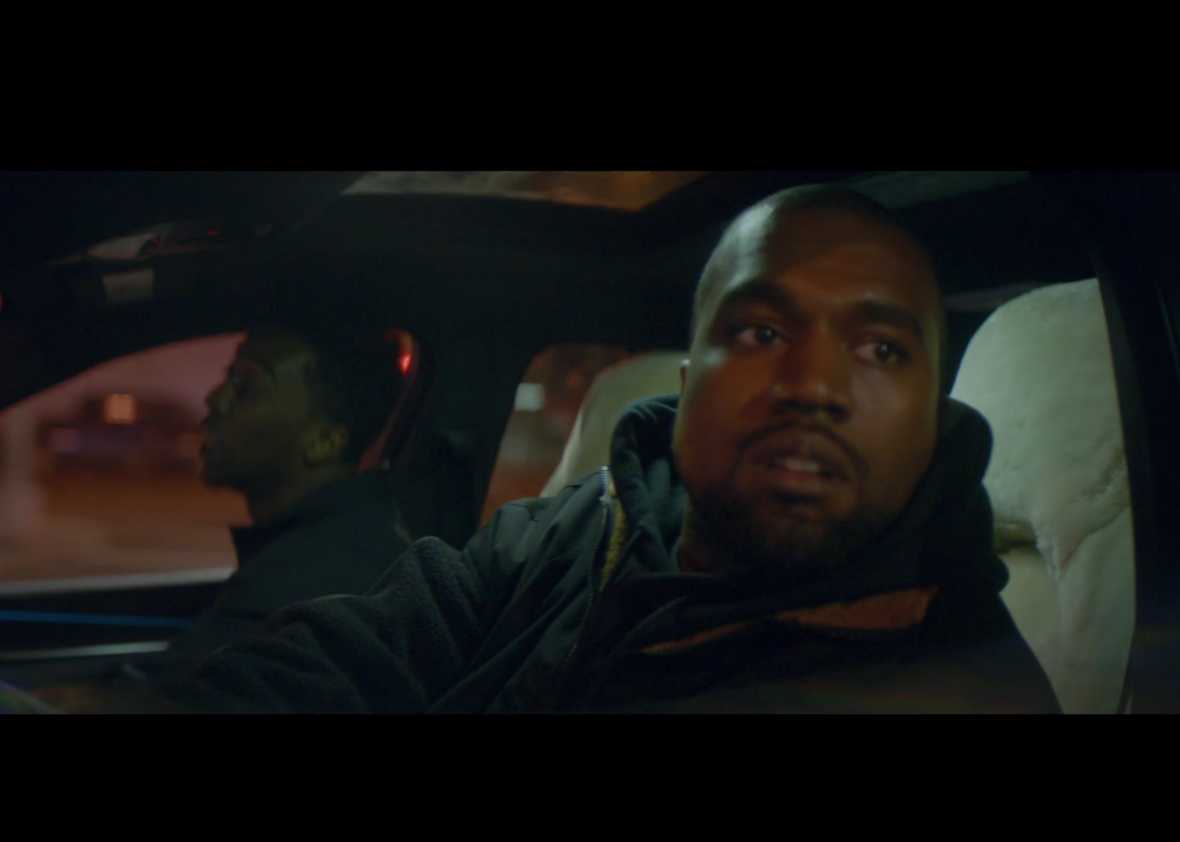 Teenage Brooklyn rapper and G.O.O.D. Music signee Desiigner found sudden fame when his late-December debut single, the trap song "Panda," rode a purchased beat, some fake it till you make it bravado, a Future-like flow, and a Kanye West seal of approval all the way to No. 1 on the U.S. Billboard Hot 100. And now, nearly two months after its Billboard debut, the Platinum-certified song finally has an official video.
For now a Tidal exclusive, the video takes us through a night of mayhem: Desiigner saunters around, steals a car, gets busted by cops, fights in the street, does donuts with Kanye, and still finds time to dance. Woozy bodycam cinematography heightens the sense of chaos—a nod, perhaps, to Martin Scorsese, Darren Aronofsky, and other filmmakers who've famously used the technique to pull audiences into their turbulent tales.