Bikini Kill's Grunge Roots Are on Full Display in the Previously Unreleased "Ocean Song"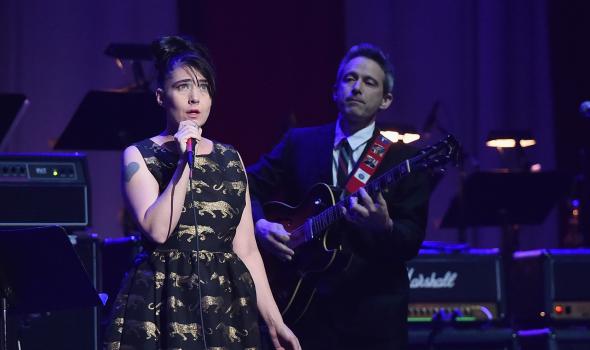 Twenty-five years ago, in Olympia, Washington, three girls and a guy formed a band called Bikini Kill. Their first release was a 1991 demo tape called Revolution Girl Style Now!; just six years later, the group, and frontwoman Kathleen Hanna in particular, were bona fide punk icons and pioneers of the burgeoning riot grrrl movement. Now the band is reissuing Revolution Girl along with three previously unreleased tracks, and one of those tracks, "Ocean Song," deftly captures the diverse influences and acerbic social commentary that made them great.
Bikini Kill's music is usually labeled as hardcore punk, but "Ocean Song" highlights how integral the Northwest grunge scene was to the band's early identity. Instead of her later manic, full-throated vocals, Hanna here opts for a legato delivery, and Billy Karren's guitar is tamped down to a steady groan. Fans may find the sound too muted, but the lyrics, inspired by stories Hanna heard at an Olympia shelter for abuse survivors, feature the same bottled anger and sharp edges that made the band one of the most exciting acts of the '90s.