Jon Stewart Clearly Had a Blast Tearing Into Donald Trump, an "Internet Comment Brought to Life"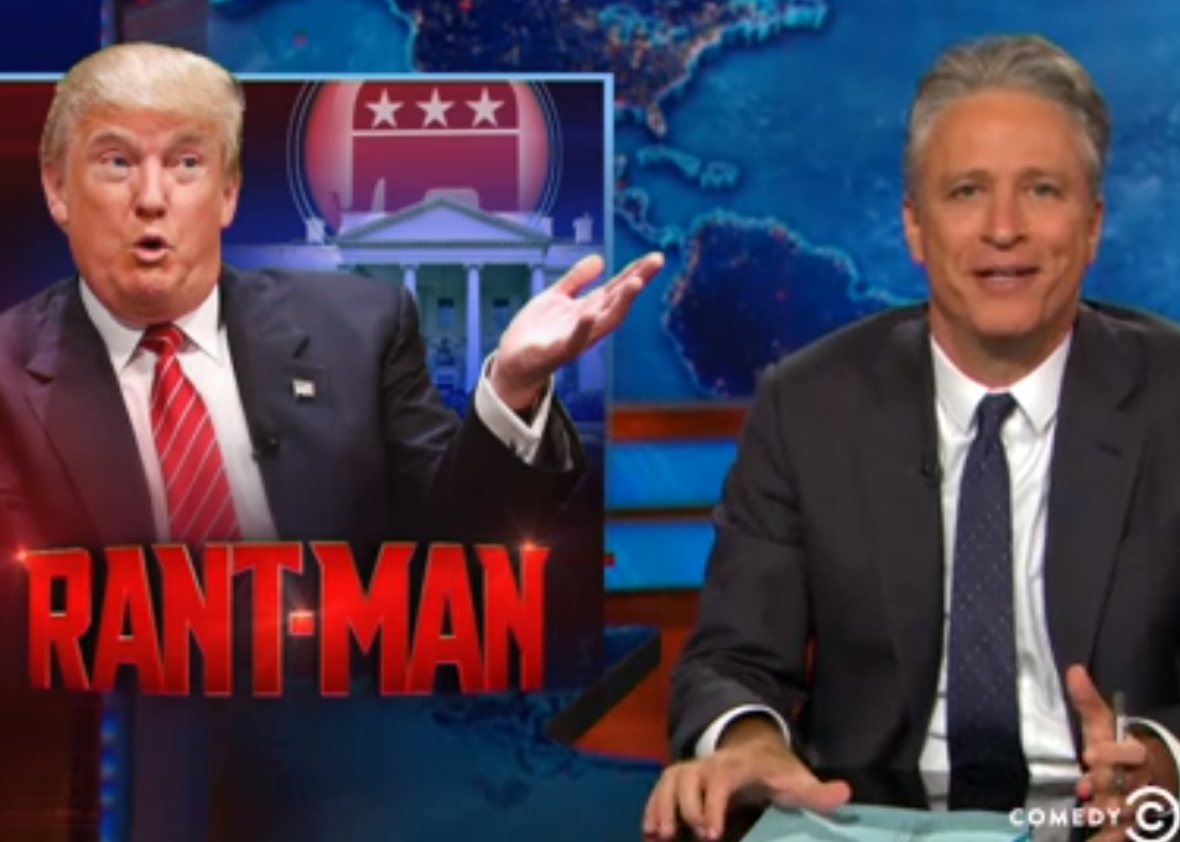 We all know Jon Stewart loves Donald Trump, "the patron saint of topical comedians who are just running out the clock." As Stewart pointed out, Trump's hair might be an irresistibly easy target—and perhaps a great character for a new Pixar movie—but his mind-boggling public comments make for even better comic fodder.
"I really feel like he's some sort of Jewish holiday waiting to happen," Stewart said. "Like, 'We thought the craziness would only last a day …' "
"Once you cast a spell and bring an Internet comment to life, it no longer belongs to you." From there, Stewart brings in correspondent Jordan Klepper to celebrate the positive side of this news: If elected, Donald Trump could be America's first openly asshole president. Paul Rudd, Stewart's token asshole friend, even drops by to show his support.