Adult Swim's Follow-Up to "Too Many Cooks" Is Even Darker and Just as Good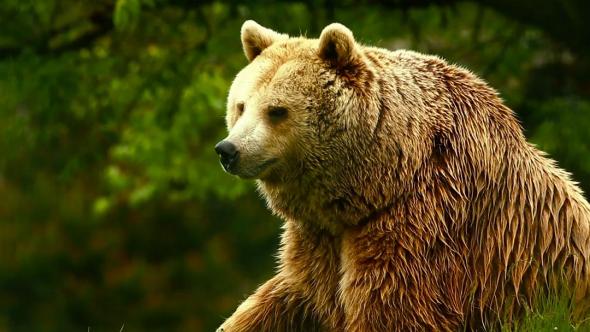 Adult Swim has been killing it lately with a series of aggressively weird late night "infomercials," the Internet-freakout-inducing "Too Many Cooks" being, of course, the runaway hit. This week's "Unedited Footage of a Bear" is just as mind-meltingly good, though it is even darker and more abrasive. What starts as, well, unedited footage of a bear transitions into a parody of allergy medicine commercials then slowly descends into a Lynchian nightmare of crumbling psyches. But, as with "Cooks," it's best to just click play and let it take you for a ride.
The short film was created by visual/performance artists Alan Resnick and Ben O'Brien. They're both members of Baltimore's Wham City collective, which also incubated Dan Deacon, who provided music for the piece. And if, like me, you enjoyed that music, you should also give a listen to Ed Schrader's Music Beat. Schrader contributed the gnarly track "Sermon" to the video.
And for one more bit of "Unedited Footage of a Bear" ephemera, check out Claridryl's website. Be sure to give the house in the background a click or two …
If it's not clear by now, the 4 a.m. weekdays block on Adult Swim has become the premiere source of freaky video-art comedy. Set your DVRs so you can get it first, and no longer have to wait for the Internet to tell you it's good.