Hear the Unreleased Radiohead Song on the Inherent Vice Soundtrack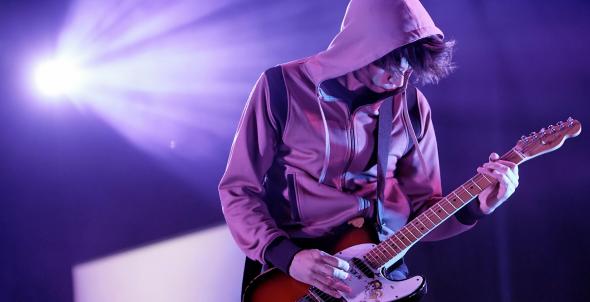 In October, we reported from the New York Film Festival that Paul Thomas Anderson's new movie Inherent Vice featured a new version of long-unreleased Radiohead song "Spooks." Now, ahead of the movie's release on Friday, Stereogum has premiered the track.

Back when Radiohead played the song on tour in 2006, "Spooks" was a short, breakneck surf-guitar instrumental. It would have made an odd fit in the band's discography, so it makes sense that Greenwood reworked it for Inherent Vice, a movie that features its own share of (fictional) surf-rock bands. The new version—performed by Greenwood along with former Supergrass members Danny Goffey and Gaz Coombes—is slowed down significantly into a psychedelic, acid-rock dirge appropriate to the movie's 1970 Los Angeles setting, sounding less like Dick Dale and more like The Doors' "The End." Over the top, Joanna Newsom (who also serves as the movie's narrator) speaks a few lines from the movie. You can listen to the whole strange thing below.