Sure, Street Harassment Is a Problem. But What About What It's Like for White Men?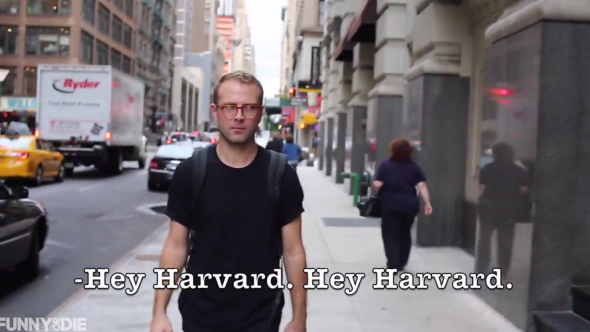 But what about what it's like for white men? We can't forget about what it's like to walk around the city in their shoes, as this new Funny Or Die parody reminds us.
Like any good parody, the video exaggerates the situation well beyond reality, and the fact that navigating society continues to be easier for white guys is always worth pointing out (the searing coda is spot-on). Still, I look forward to seeing someone perform a real experiment with a man, so we can truly see how wildly different the experiences of men and women are.