Watch Beyoncé's Flawless Performance at the VMAs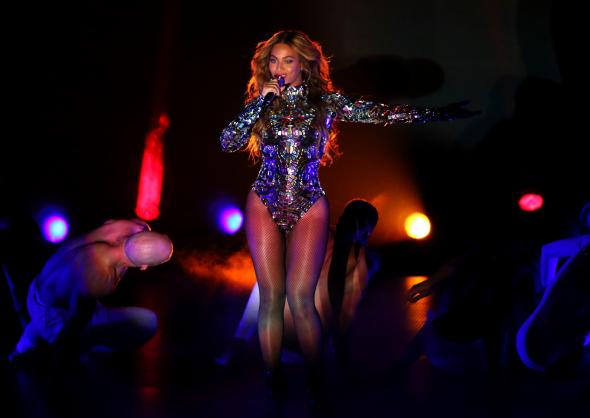 Though MTV's Video Music Awards are ostensibly intended to honor the year's biggest names in music with a handful of "moonmen" statues, it's generally the GIFs and memes generated from the night that are most talked about. And at this year's show there was no bigger viral spectacle than Beyoncé, who closed out the VMAs with a flawless, 16-minute medley of songs from her 2013 self-titled album with her husband, Jay Z, and daughter, Blue Ivy, in the crowd.
The two then joined a tearful Beyoncé on stage to present the "greatest living entertainer," as Jay Z called her, with the Michael Jackson Video Vanguard Award. (During the presentation, Blue Ivy audibly congratulated her mother in the most adorable way possible, saying, "Good job, mommy.") You can watch the entire performance above, and a particularly touching moment from the acceptance speech below.