Run the Jewels Return With Even More Intensity in New Song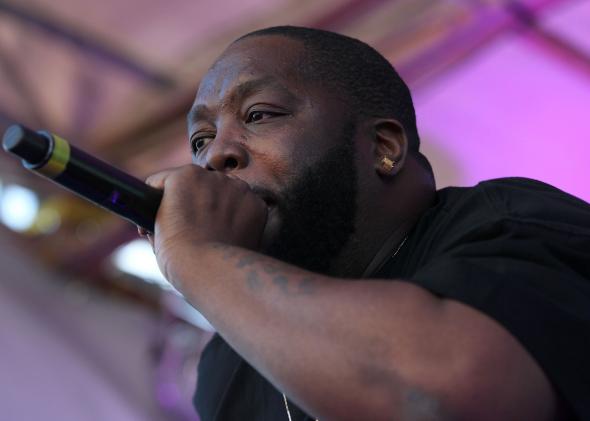 When hip-hop heavyweights El-P and Killer Mike joined forces last year as rap duo Run the Jewels, they not only birthed one of the best pairings in hip-hop, but put out what we named one of the top 10 albums of 2013. So far this year, the two have been busy touring and tweeting (they're both worth a follow), and, most recently, Killer Mike has been in the news for his thoughts on Ferguson. They're also set to bless 2014 with another free album, Run the Jewels 2, on Oct. 28, and its first single, released today, turns up the heat.
The song, which they previously teased last month, is anchored by yet another off-kilter, hard-hitting beat from El-P that'll likely have your car vibrating even at a modest volume. While keeping up with its frantic tempo, both Killer Mike and El-P trade razor-sharp rhymes and have fun with alliteration ("I deal in dirty work, do the deed in a dash, ditch 'em."). In case there was any doubt this album could match the aggressiveness of the first, allow Killer Mike to remind you what the Run the Jewels of 2014 is all about: "This Run the Jewels is murder, mayhem, melodic music." Brace yourself.