Charli XCX's New Song Proves Once Again That She Deserves to Be a Star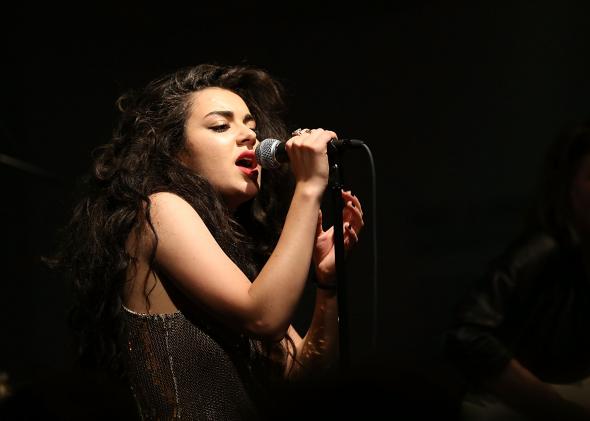 Two of the biggest hits of this summer and the last share one thing in common, and her name is Charli XCX. The 22-year-old singer-songwriter co-wrote Icona Pop's breakout single "I Love It," one of the biggest hits of last year, and she's responsible for the "monster hook" in Iggy Azalea's "Fancy," this year's still-reigning frontrunner for Song of the Summer. She's now also achieved yet another top-10 hit with her contribution to The Fault in Our Stars soundtrack, "Boom Clap." But just in case there was still any doubt left she's ready for solo stardom, today Charli XCX announced her sophomore album Sucker with a new song, "Break the Rules," that proves once again that she's a pop force to be reckoned with.
"Break the Rules" is probably the best representation to date of Charli XCX's multidimensional sound: It's a blend of the feisty, fast energy she showcased on her Snuffed by the Yakuza cover, some typically cheeky lyrics ("I don't wanna go to school/ I just wanna break the rules"), and a fun synth-heavy chorus not unlike the gems on her first album, True Romance. She told BuzzFeed, who premiered the song, that it was inspired by Swedish music—there's a clear Europop influence—and added, "Obviously, it's about not giving a fuck." Sucker is due Oct. 21, which means XCX is poised to dominate yet another season: fall.