Jessie J, Ariana Grande, and Nicki Minaj Team Up for the Catchy "Bang Bang"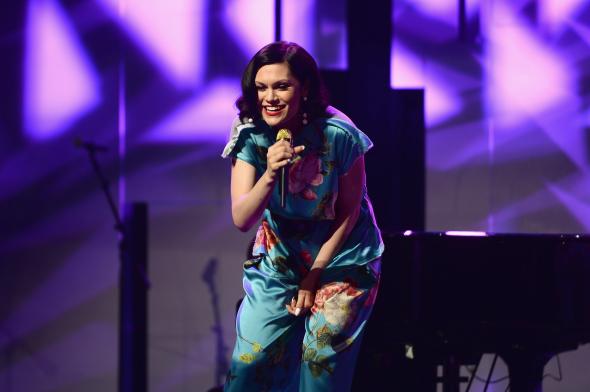 Americans might not know English star Jessie J as well as the Brits do, but from the sound of her new single, that might change soon. The singer-songwriter has teamed up with Ariana Grande and Nicki Minaj for "Bang Bang." Piling one catchy hook on top of another, the single seems as likely to crawl up the charts as it is to get stuck in your head, and it's already No. 1 on iTunes.
The strength of "Bang Bang" lies in the three-pronged attack of Jessie J's booming vocals, Grande's sweet croon, and Minaj's animated rapping—a sort of updated take on 2001's star-heavy "Lady Marmalade." Some credit for the song's catchiness should also probably go to co-producer Max Martin, whose knack for crafting hit songs is rivaled only by his tendency to produce gibberish lyrics. "Bang Bang" might not be a work of lyrical genius, but it will aggressively embed itself into your consciousness.