Jack White's Catchy New Song, "Just One Drink," Has Some Country Twang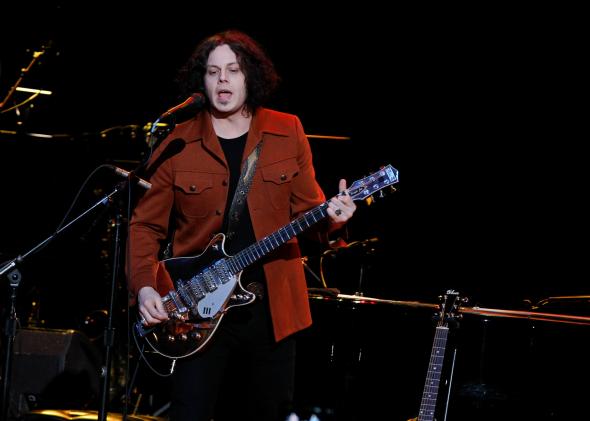 What's been released from Lazaretto, Jack White's second solo album, has been familiar for fans: frenzied and ferocious riffs, stripped-down songwriting, and White's own passionate, almost primal vocals. The newest cut off the album, though, is a minor departure: "Just One Drink" is clearly a Jack White song, but it's less explosive than the other tracks, forgoing distorted rock for acoustic singalong and country twang.

The country influence isn't too unprecedented; plenty of White's early material incorporated the genre, and his cover of Dolly Parton's "Jolene" is one of his best tracks. Here he lays pining lyrics ("I love you/but honey why don't you love me") over some heavy piano and a fiddle. It all sounds like someone recorded a heartbroken White and his backing band in a rowdy bar, but it works. Lazaretto hits shelves June 10.