This Hilarious Mashup Features Biggie's Many Food References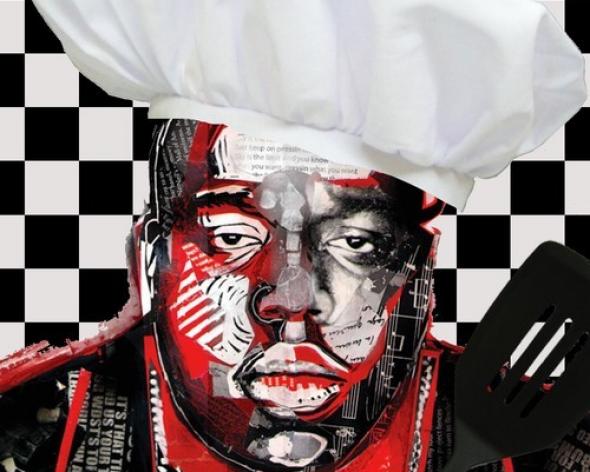 On the Notorious B.I.G.'s Life After Death cut, "Sky's the Limit," there's a whimsical moment when the rapper suggests his friends prove their worth with food, saying, "I mean loyalty, niggas brought me milks at lunch/ The milks was chocolate, the cookies, butter crunch." It certainly wasn't his first—or even his best—food reference, though, and one remixer, Breakmaster Cylinder, picked up on the trend. In "Big Schnitzel," he samples many of Biggie's food references, turning them into one impressive (and funny) mashup.
Combining Biggie's "Big Poppa" chorus with the schnitzel yodel from the Hoodwinked soundtrack, the song opens with the line, "I love it when you call me big schniiiitzel," and it doesn't disappoint from there. While other similar projects merely list rappers' lyrical food references, this mashup actually pieces together Biggie's words and phrases to create original verses. A personal favorite: "The nigga with the flavor makin' cabbage and potato." A feast your ears.