Charli XCX Is Catchy as Usual on Her New Track, "Boom Clap"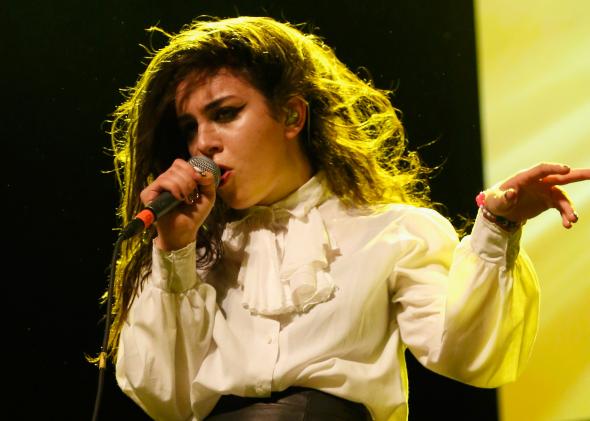 Even if you've never heard of Charli XCX, you're likely familiar with her work over the last couple of years—the English singer-songwriter wrote Icona Pop's "I Love It" and, more recently, Iggy Azalea's "Fancy." Both of those songs demonstrate Charli's penchant for catchy hooks, and her latest track, "Boom Clap" happily provides more of the same.
Like her great solo track "SuperLove," the lyrics of "Boom Clap" are cleverly silly and florid—they will surely fit right in on the soundtrack to the upcoming film adaptation of the young adult novel The Fault in Our Stars. ("You're picture-perfect blue/ Sunbathing under moon/ Stars shining as your bones illuminate," she sings.) Even if you don't catch all the words, the infectious chorus should keep this song in your head for a while.