Janelle Monáe Goes New Age With David Bowie's "Heroes"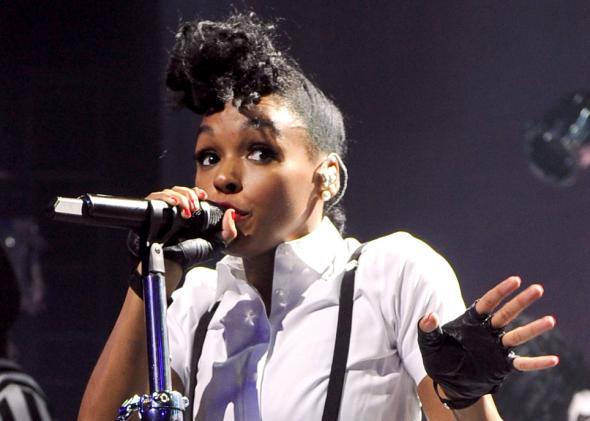 The ArchAndroid has met the Thin White Duke. Janelle Monáe today released a cover of David Bowie's classic anthem "Heroes" updated with all the jazzy inflections and neo-soul instrumentations that have become her trademark. It's a bold move: covering Bowie, especially "Heroes," is treading on sacred ground. But Monáe, more than most, is equipped for the task—her cross-genre, future-funk sensibility is very much of a piece with Bowie's legacy of experimentation, and the two musicians are massive fans of each other. That being said, this cover is by no means a worshipful act of imitation. Gone are Bowie's slow-burn delivery and droning guitars; Monáe instead threads her dreamy vocal through waves of crashing reverb and glossy synth chords, and somehow makes this take seem, if not up to the original, at least worth a listen.

Unfortunately, the cut is part of a Pepsi campaign, so it's merely a one-off rather than a harbinger of forthcoming Monáe material. But enjoy.