Prince on New Girl Is a Delight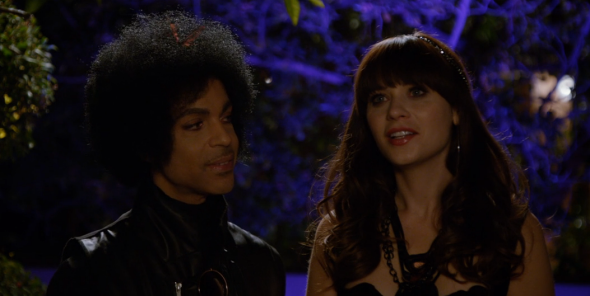 Prince's highly anticipated guest appearance on New Girl's post-Super Bowl episode does not disappoint. The Purple One is charming and royal while he bonds with Jess (Zooey Deschanel) and provides her with some interesting relationship advice.
Even as an obvious casting stunt, the episode works because Prince is clearly down to let loose and poke some fun at his own image: Pancakes, ping-pong, and a funky closing duet are the unquestionable highlights of this memorable episode.
Enjoy it below—Prince enters around the halfway mark.