Beyoncé Sampled the French Version of The Big Lebowski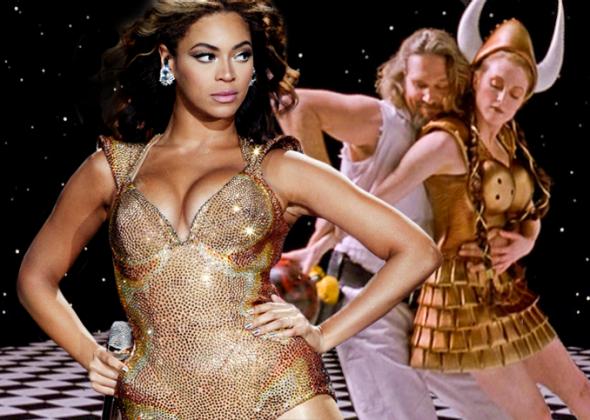 Beyoncé surprised the world today by dropping her new album, in full, without announcement. As fans try to process the 14-track "visual album" all at once, we got to wondering what the French lyrics on "Partition" mean—and what we found came as a bit of a surprise.
Here are the lyrics, roughly, in French:
Est-ce que tu aimes le sexe? Le sexe. Je veux dire, l'activité physique. Le coït. Tu aimes ça? Tu ne t'interesses pas au sexe? Les hommes pensent que les féministes détestent le sexe, mais c'est une activité très stimulante et naturelle que les femmes adorent.
And here's how they translate, roughly in English (translation courtesy Slate's L.V. Anderson and Miriam Krule):
Do you like sex? Sex. I mean, the physical activity. Coitus. Do you like it? You're not interested in sex? Men think that feminists hate sex, but it's a very stimulating and natural activity that women love.
We're not sure if this is sampled directly from a French edition of The Big Lebowski, or if it's just an interpolation—but the similarity is undeniable. Just listen to the scene in French: