Your New Doctor Who Is Peter Capaldi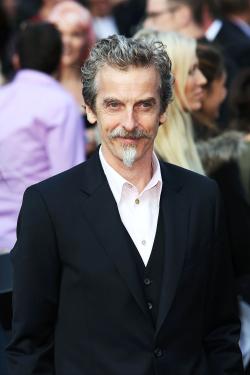 Scotsman Peter Capaldi is best known for playing foul-mouthed Malcolm Tucker on Armando Iannucci's The Thick of It (a role he reprised in the film In the Loop), and although he was the bookmakers' favorite for the role, it's still something of a surprise—as well as a disappointment for viewers who were hoping for a Doctor of color or a female Time Lord.
After a run of young, sexy Doctors, 55-year-old Capaldi marks a return to an older Time Lord. He's a Scot, like the 10th Doctor, David Tennant, and like the 11th Doctor, Matt Smith, he's best known at the time of casting for playing a political operative. (Smith starred in Party Animals.) Otherwise, though, the casting feels like a turn away from the last two regenerations.
Capaldi is an astonishing actor, however—able to terrify with his rococo invective in The Thick of It and quiet and reflective in Season 2 of The Hour. But the best way to get a sense of his talents is to enjoy a typically Tuckerian episode of The Thick of It: