Where Do I Start With This American Life?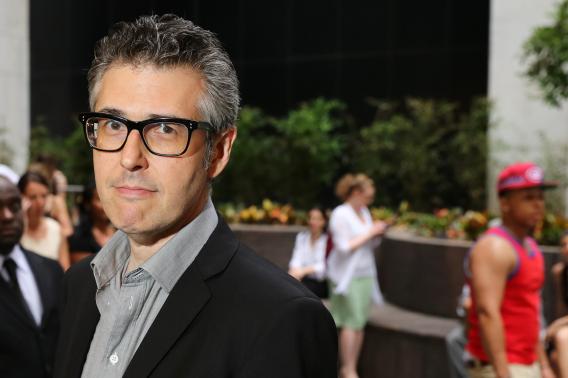 Several years ago, just after moving to New York for a second time, I had a conversation with a young editor then employed by this magazine. As we discussed story ideas, he mentioned somewhat offhandedly that he didn't like This American Life. I was puzzled. In the other places I'd lived—suburban Boston, Chicago, England—people seemed either to love This American Life, the weekly radio show created by Ira Glass in 1995, or to have never heard of it. It frankly hadn't really occurred to me that there were people interested in storytelling—professionally, even—who had listened to the hour-long show, with its quirky and earnest tales of generally ordinary people, and decided, "I don't care for that." At the time, relatively new to the city, I interpreted it as a form of New York sophistication that I had not previously encountered.
But if you have never given the series a try, you have missed out on a lot of great storytelling. So, in advance of Episode 500, which airs this weekend, here are the 10 installments you should listen to first if you're tempted to dive in. Chosen from across the show's nearly two-decade run, and drawing on the whole range of stories that the series has told, this selection will, I hope, have something for you, even if you are a New York City sophisticate.
"81 Words," Episode 204, Jan. 18, 2002
Few episodes of This American Life combine the personal and the world-historical as well as this one, which is given over entirely to a story that Alix Spiegel tells about her grandfather—who happened to be president of the American Psychiatric Association when, in 1973, the organization decided it would no longer define homosexuality as a form of mental illness.
"Fiasco," Episode 61, April 25, 1997
Possibly the Platonic ideal of early This American Life: four acts, ranging from the Middle Ages to middle America, including fiction as well as (mostly) nonfiction, plus one contribution from TAL superstar Jack Hitt (the hilarious account of a small-town production of Peter Pan).
"The Giant Pool of Money," Episode 355, May 9, 2008
Another episode devoted to a single story, arguably the biggest national story of the last five years: the financial crisis. More explanatory and less narrative than is typical with TAL, but it kicked off a partnership with the NPR project Planet Money, a key feature of the show ever since.
"Notes on Camp," Episode 109, Aug. 28, 1998
As far as I can tell, this is one of the series' most popular episodes, partly because of the subject matter: If you are nostalgic about summer camp, you will probably love these stories. But my favorite segment is the seven minutes given over to stories from listeners. One listener explains that her immigrant parents wanted to follow American ways, but didn't really understand them, and so they left her and her brother at a campsite alone for several days, thinking that this is what camp was. I think about that story occasionally, still convinced that the listener who told that story does not understand what her parents were really up to.
"24 Hours at the Golden Apple," Episode 172, Nov. 17, 2000
For a handful of episodes, the TAL producers have picked a single place and found whatever stories they could there—a rest stop, for instance, or the classifieds section of a Chicago newspaper. My favorite of these is set at a diner in Chicago, and features conversations with patrons, cops, waitresses. It also features TAL producer Nancy Updike, one of the essential voices of the series.
"Harper High School," Episodes 487 and 488, Feb. 15 and 22, 2013
In 2012, 29 current or recent students of Harper High School in Chicago were shot. Alex Kotlowitz—a long-time contributor to This American Life—and Linda Lutton spent several months talking to students, teachers, family, social workers and others in order to give listeners a sense of what it's like to go to school there and the toll the violence has taken. One of many episodes that belies the notion that the series is only interested in "liberal, upper-middle-class existence."
"Music Lessons," Episode 104, June 5, 1998
Two of the show's most beloved storytellers, David Sedaris and Sarah Vowell, both contribute tales of adolescence to this three-act installment, another classic example of the series' early form.
"20 Acts in 60 Minutes," Episode 241, July 11, 2003
One of the saving graces for TAL in its second decade has been a willingness to experiment—to try out even slightly ridiculous ideas and see if they work. "20 Acts in 60 Minutes," inspired by the Neo-Futurists and their long-running show Too Much Light Makes the Baby Go Blind, is just what it sounds like, and it mostly works.* It includes a number of the show's most popular contributors, among them David Rakoff, Starlee Kine, and Scott Carrier.
"This Week," Episode 434, May 6, 2011
Another, more recent experiment, since repeated, in which the producers tell stories about things that happened in the week before, from Cairo to Texas and from tornados to Herman Cain.
"The Friendly Man," Episode 181, April 6, 2001
A personal favorite, devoted to a single storyteller: Scott Carrier. This American Life rises and falls on the abilities of its journalists and storytellers, and Carrier is one of their best. He also tends to tell the sorts of stories one doesn't hear in many other places—among them, on this episode, administering a standardized test to people diagnosed with schizophrenia and exploring the real nature of amnesia. He also talks to his daughter about his marriage.

* Correction, July 11, 2013: This post originally referred to Too Much Light Makes the Baby Go Blind as an improv show. It is scripted.