This Trailer for a Movie About Trailers Is Great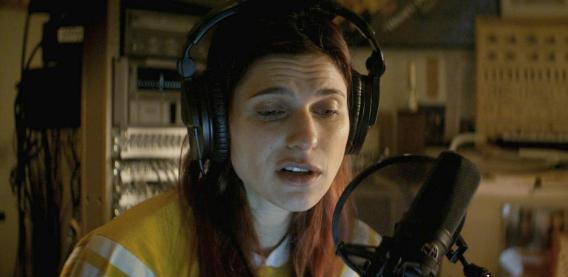 The writer-actor-director Lake Bell shares with those of us at Brow Beat a love of trailers. "I'm a trailer fanatic," she's admitted. And that love is partly what inspired her to write In a World..., a film about the voice-over industry. It debuted at Sundance earlier this year and has gotten positive reviews thus far. So now we get to watch a trailer for a movie about trailers. And it's pretty great.
Bell stars as Carol, the talented daughter of a successful voice-over artist, played by Fred Malamed, whom you may recall from his hilarious turn in A Serious Man. Carol is trying to break into the business on her own while providing vocal coaching to such stars as Eva Longoria—and she faces hurdles as a woman in a largely male-dominated profession. "Let's face it, the industry does not crave a female sound," her father gently tells her. "I'm not being sexist, that's just the truth."
Rounding out the promising cast are Nick Offerman, Tig Notaro, Rob Corddry, Ken Marino, and Demetri Martin. They buoy what might otherwise seem like a thin premise for a feature-length film. Another thing that helps: The plot appears to focus primarily on one woman's attempt to kickstart her career, rather than her search for love (though there are flickers here between Bell and Martin, to be sure). If only we lived in a world with more movies like that.