Kanye West Unveils New Songs on SNL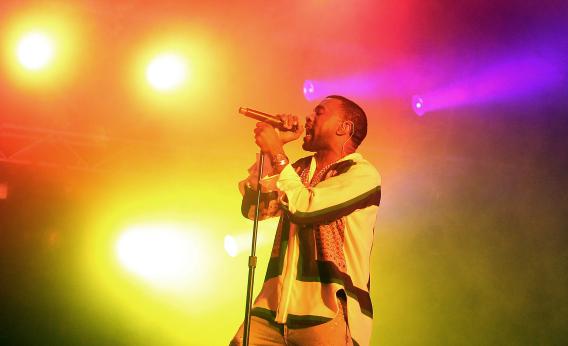 After unveiling "New Slaves" on Friday night in "the most Kanye way possible," Kanye West took to the Saturday Night Live stage and did it again, this time live and in the flesh. The rapper's new album has been described as "dark"; on SNL, he yelled while dodging in and out of dark shadows ("Black Skinhead"), then delivered an equally intense rendition of "New Slaves" in front of a projection of his face in extreme close-up. "Dark" seems accurate so far.

One thing is certain: Yeezy Season is upon us. Check out his performances below.