Listen to Great Country Songs About Weed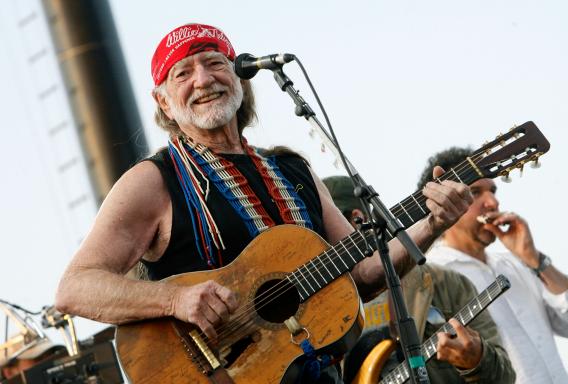 Today in Slate, Rachael Maddux writes about the growing pot-friendliness of country music. Willie Nelson has long been passionate about both, but, as Maddux notes, he hasn't actually written that many songs about marijuana himself.
Many younger country stars have, however. To introduce you to the tunes Maddux mentions, we've put them all in a Spotify playlist. You'll also find links to the songs on YouTube and Amazon at the bottom of this post. Whether you choose to "enhance" your experience of this music or not, we hope you enjoy it.
"Hush Hush," Pistol Annies, Hush Hush
"Weed Instead of Roses," Ashley Monroe, Like a Rose
"Merry Go Round," Kacey Musgraves, Same Trailer, Different Park
"Follow Your Arrow," Kacey Musgraves, Same Trailer, Different Park
"Weed with Willie," Toby Keith, Shock 'N 'Yall
"French Kissing Life," Kenny Chesney, Be As You Are
"Wagon Wheel," Darius Rucker, Wagon Wheel
"Smoke a Little Smoke," Eric Church, Carolina
"Toes," Zac Brown Band, The Foundation
"High Cost of Living," Jamey Johnson, That Lonesome Song