Hear Beyoncé and André 3000's "Back to Black"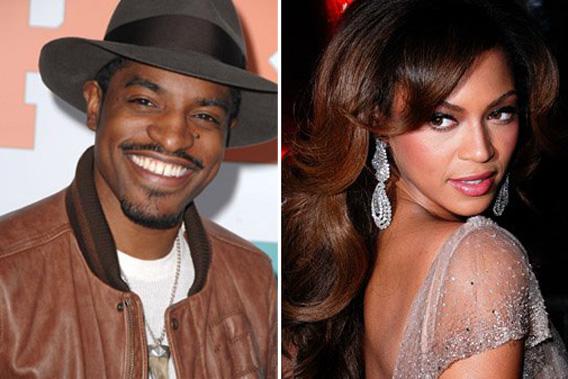 After a very brief teaser in a recent trailer for Baz Luhrmann's The Great Gatsby, the full version of "Back to Black," Beyoncé and André 3000's cover of the signature Amy Winehouse track, has been revealed—and it's certainly... different. Eschewing the 1960s "Wall of Sound" style of the original, this remake takes a minimalist, synth-heavy approach, with the occasional, echoing guitar twang. NPR is streaming the song (along with the entire Gatsby soundtrack), and, for now, at least, you can also listen to the song on YouTube.

In his second pairing with Beyoncé (after 2011's upbeat "Party"), André 3000 grabs the first verse, where he plays a bit with the rhythm of the lyrical phrasing. Beyoncé takes a more fluid, even languid approach to the second verse. The song has the feel of a blurry stupor—fitting, perhaps, for the dark undertones of The Great Gatsby, but not terribly satisfying outside that context. Winehouse's vocals had a visceral, emotional punch, whereas here, there's little connection between the sound of the voices and the meaning of the lyrics. "Life is like a pipe/ And I'm a tiny penny rolling up the walls inside" doesn't feel as meaningful coming from Beyoncé as it did from Winehouse.
Hopefully, The Great Gatsby won't have the same lavish-yet-empty feeling. And at least, in both the song and the upcoming movie, the artists responsible are genuinely trying to make familiar material their own.
While we're on the subject of remakes, Beyoncé herself is also covered on the soundtrack, by Scottish singer Emeli Sandé and the Brian Ferry Orchestra, who perform a jazz rendition of "Crazy in Love." You can hear that track below.