Watch Louis C.K. as Abe Lincoln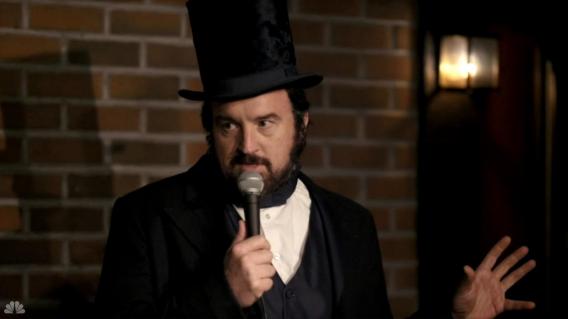 Almost certainly the highlight of last night's much anticipated episode of Saturday Night Live, hosted by Louis C.K., was the sketch below, in which C.K. plays our 16th president. It looks like just a good gag at first: Lincoln as the white guy at the bar who wishes he had black friends. But then it becomes a full-blown parody of C.K.'s FX series Louie, and goes to another level.
From the spot-on hand-held camera work to Lincoln's stand-up routine about just knowing that someone is going to kill him; from the awkward Lincoln marriage to the opening credits sequence—pretty much everything on the show's done by Lincoln himself, of course, with music by his youngest son Tad Lincoln—this is one of the more inspired bits of absurdity SNL has done in a while. Enjoy.