Are Balaclavas Illegal in NYC?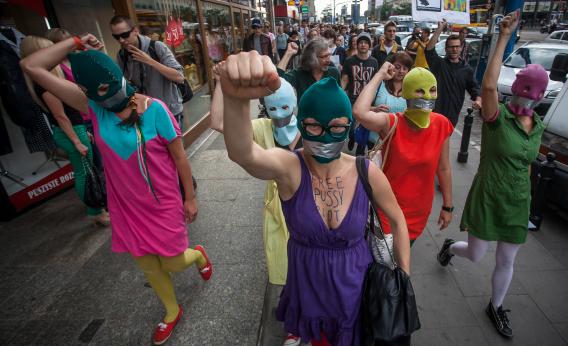 No. However, according to the New York Penal Law 240.35(4), it is illegal to congregate in public with two or more people while each wearing a mask or any face covering which disguises your identity. The law has existed since 1845, when tenant farmers, in response to a lowering of wheat prices, dressed up as "Indians" and covered their faces with masks in order to attack the police anonymously. There are exceptions for masquerades and other entertainment events that are deemed appropriate by the city (such as Halloween).
The organizer quoted in the Times piece was technically wrong that balaclavas or ski masks alone are illegal—a call to Paragon Sports, located in the city, informed me that while their store does not have them at the moment, ski masks will be in stock once winter season grows nearer. (For now, you can find them only on their website.)
Thanks to Peter Moskos of John Jay College of Criminal Justice.