Jay-Z's "Glory" and 5 Other Great Songs About Postpartum Euphoria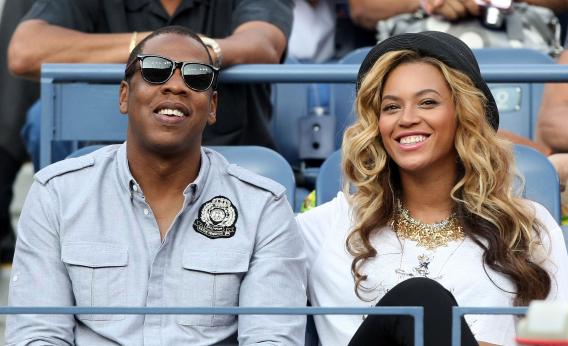 Beyoncé Knowles gave birth to baby girl Blue Ivy Carter on Saturday, and just two days later Jay-Z has already posted a new song to celebrate her arrival. Jay's song, "Glory," finds the rapper at his most exuberant: He's audibly emotional as he gives thanks for the safe childbirth—especially welcome, apparently, after a miscarriage described in the lyrics. He even finds room for an apparent guest verse from Blue Ivy herself (listen for the newborn at the 3:20 mark):

It may seem weird to hear Jay-Z's bare emotion (not to mention his baby daughter) so quickly and publically after the birth. But he isn't the first songwriter to run straight from the maternity ward to the mic. Several of our greatest songsters have been inspired by postpartum euphoria. Fathers, in particular, have frequently been moved by the occasion—though it may be that the mommas are too busy recovering and caring for their infants to spend such time in the studio. Below are five other great songs inspired by the miracle of life.


Stevie Wonder - "Isn't She Lovely?"
Jay-Z isn't the only artist to sing a duet with a newborn child. Inspired by the birth of his new daughter Aisha Morris, Stevie Wonder wrote "Isn't She Lovely" for his 1976 album Songs in the Key of Life, and the baby on the track is generally assumed to be Morris. According to Slate music critic Jody Rosen, it is the definitive new baby song.
Every bit as jubilant as Jay-Z's track, Lauryn Hill's "To Zion"—from The Miseducation of Lauryn Hill—rejoices over the birth of her own child after others, concerned about her career, counseled her to have an abortion. The title refers to Hill's first child, Zion David-Nesta Marley (the father was Bob Marley's son Rohan Marley), and equates Zion's birth with an arrival in the promised land.
George Strait - "I Saw God Today"
Yet another song where a child's birth becomes a religious awakening. In "I Saw God Today," George Strait describes waiting beside the mother through her labor, watching his baby daughter come into the world, and looking her over as she sleeps in the hospital nursery. Written by Rodney Clawson, Monty Criswell, and Wade Kirby, "I Saw God Today" brought Strait to #1 on the country charts in 2008.
Written by Low founding members Alan Sparhawk and Mimi Parker soon after the birth of their child, "In Metal" finds the singers wanting to preserve their infant child's youth (like a baby's shoes) in metal forever. Low are known for their "slowcore" indie rock—and for pairing the sweet with the vaguely sinister—so it's not surprising that their postnatal anthem, from 2003's Things We Lost in the Fire, is a bit more somber than the other songs on this list.

Talking Heads – "Stay Up Late"
Having a newborn also has its downsides, of course, and for suffering parents there's the very danceable "Stay Up Late" by the Talking Heads. While the song is actually about an infant who inspires the singer to stay up all night—the baby is just too cute to resist waking up to play with—it nonetheless conveys some of the restless frustration of early parenthood. And while it's probably the least baby-crazy song on this list, it does feature David Byrne making baby talk.