Oh Snap! A Photographic Argument Against Uniqueness
Within a few minutes of meeting someone new, Dutch photographer Ari Versluis has categorized his new acquaintance by style: yummie mummie, casual queer, fly girl, cool café boy. He can't help it. This is what he and creative partner Ellie Uyttenbroek have been doing, obsessively, for the past 15 years.
"It's like being a policeman. You analyze people the minute they are in front of you. It can be very subtle. Shoes say a lot."
Versluis and Uyttenbroek pour the analysis into their ever-expanding Exactitudes project. (The name is a blend of "exact" and "attitudes.") Edition 5, now making its first appearance in the United States, adds a dissection of Italian café culture to the mix. Young, bearded "Americanos" and fur-drenched "Sciura Decaffeinata " take their places amid older subcultural classics, like Rotterdam's Gabberbitches of the early '90s.
The underlying concept for the project remains the same: Versluis and profiler Uyttenbroek arrive in a new place and scan the streets for looks that seem especially entangled with their wearers' identities. They are not interested in trends, or even really what people wear—but how they wear it: patterns of sweater sag and self-conscious strut.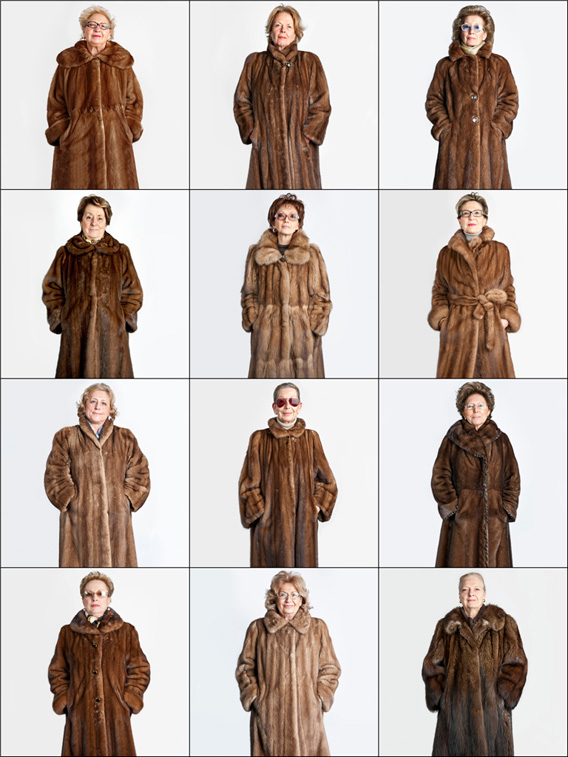 Eventually they see certain styles repeated, and they ask representatives of those styles to visit their studio. The only requirement is that those invited wear the outfits Versluis and Uyttenbroek spotted them wearing on the street.
During the portrait session, Versluis focuses on both aesthetics and posture, seeking the pose that defines a category. For Milan's "cool café," it's the asymmetrical cock of a shoulder, while for the "bimbos" of mid-'90s Rotterdam it's a sensual grip of the leg. (A true bimbo in that period embraced that term, he says: Before photographing them, he'd clarify by asking, "Are you a bimbo?")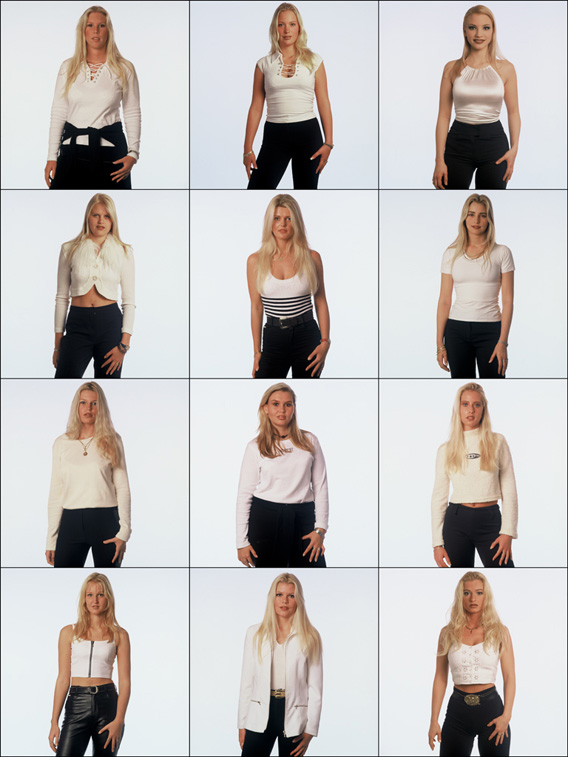 The pose must emerge organically during that first photo shoot. He then asks others with a similar look to re-create it.
Ultimately 12 portraits from any given group will make their way into the final edit. These photos are arranged in a grid, de-emphasizing the individuality of each portrait: No matter how peculiar a "teknohippy" looks on her own, her outfit, when placed amid others with similarly neon hair and wildly patterned clothing, becomes as unoriginal as any style that's more old-fashioned (Limburg's "Old Boy's Network," for instance, which can be seen in the gallery above.).
This is not criticism, as Versluis and Uyttenbroek see it, simply an attempt to gather anthropological evidence. No matter who we are, how alternative or preppy we seem, we're all drawing from something bigger than ourselves. No one, it seems, is quite unique.
You can find the latest edition of the book here.