Iconic Images of Jazz Legends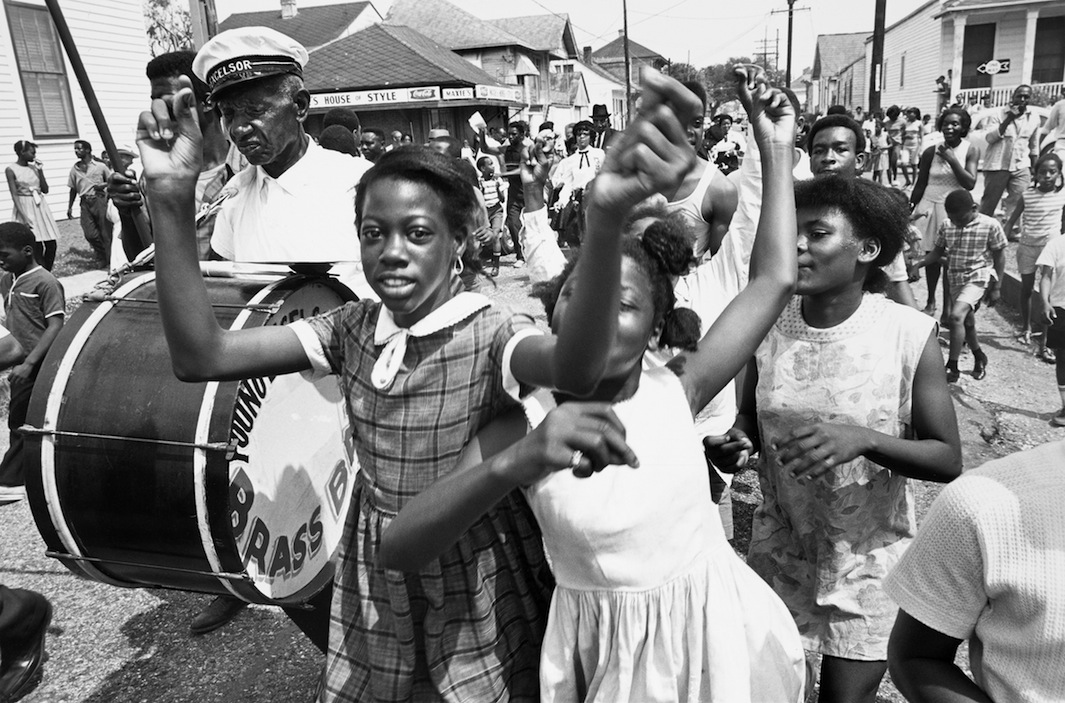 The exhibition "Jazz Lives: The Photographs of Lee Friedlander and Milt Hinton" at Yale University Art Gallery is a photographic duet of sorts by two distinct documentarians of American jazz. Lee Friedlander captured the spirit of jazz in New Orleans, the birthplace of the form, in photographs that span the 1950s through the 1990s. The photographs of legendary jazz bassist Milt Hinton, meanwhile, cover a vast stretch of America's geography, capturing a candid look at his friends and colleagues who were pivotal in the history of the music. Together, these complementary visions make for a portrait that is wide in its scope yet intimate in its feel.
"You see the personalities of the musicians and the character of this art form coming together through the creativity and the spirit of all the individual musicians," said Pamela Franks, deputy director for exhibitions, programming, and education at Yale University Art Gallery. "You get a sense of the energy that happens, whether it's a group playing or a parade or an exchange between two people."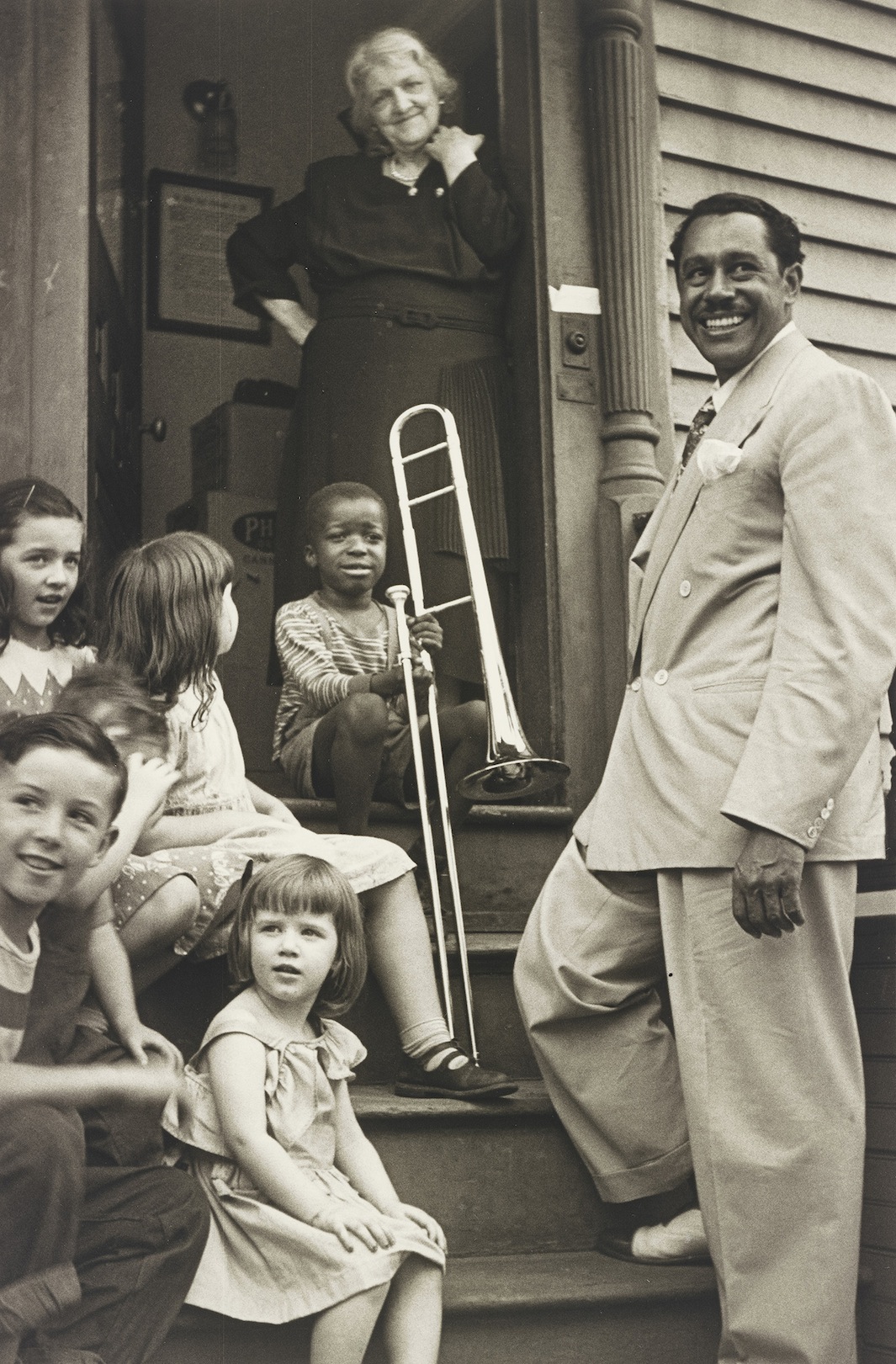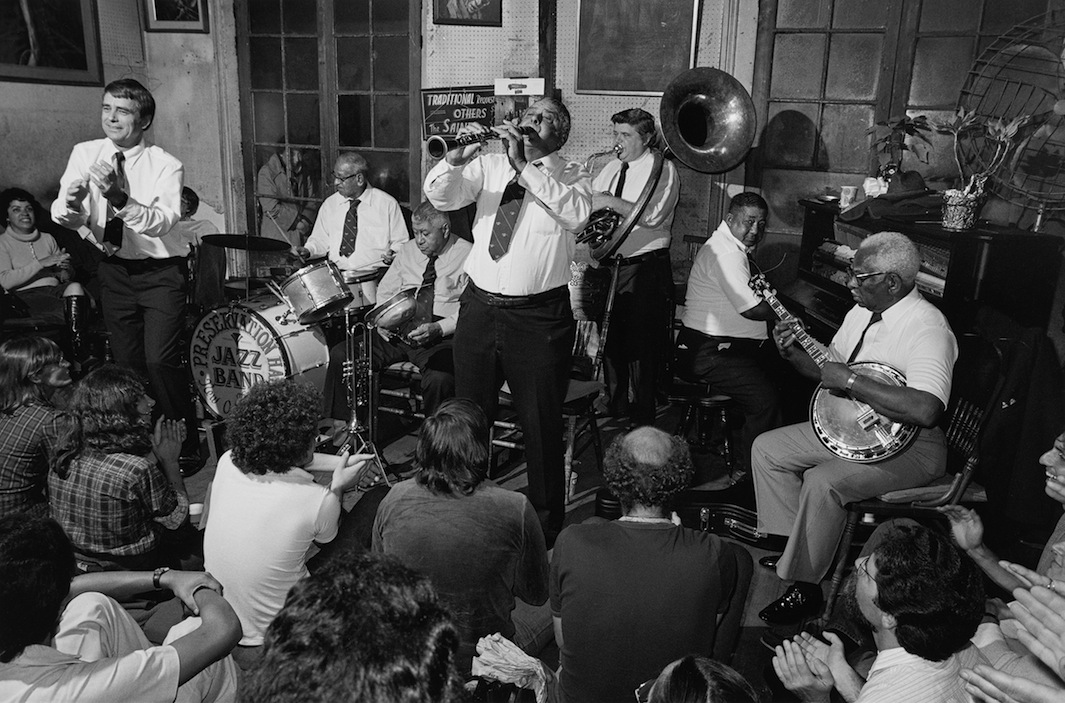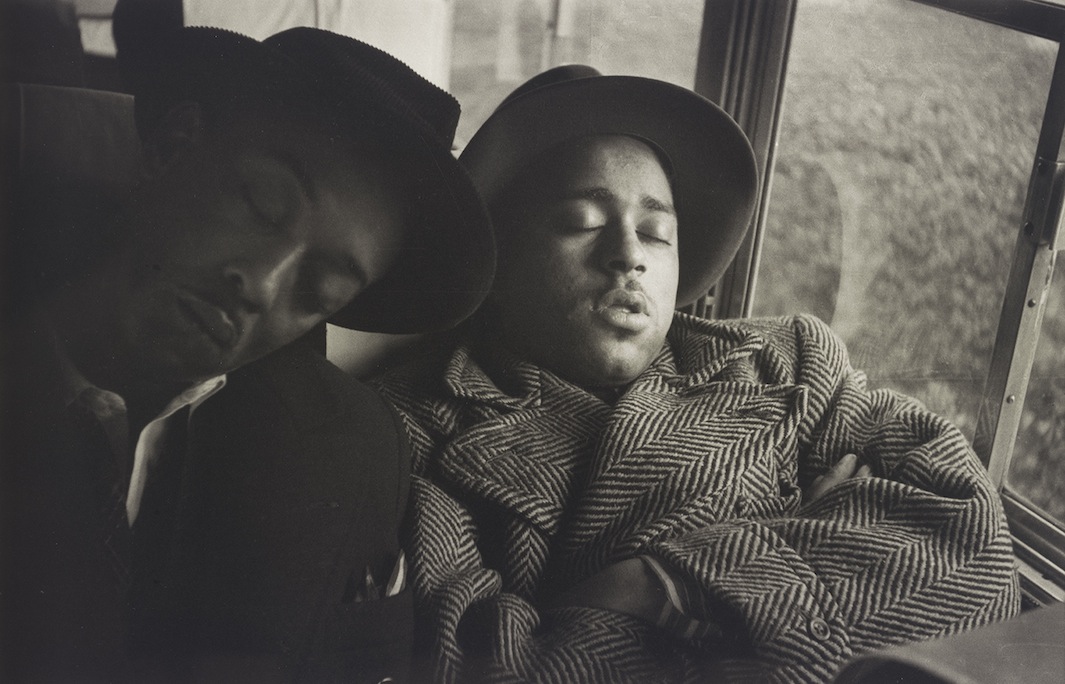 Hinton's interest in photography began as a hobby in 1935 when he received a camera for his birthday. But the bassist eventually became almost obsessive about photography, and his documentary work became something of a second career. As one of the most prolific and highly regarded musicians in jazz, he was able to capture candid moments on the road and in the studio that would likely elude an outsider: Danny Barker and Dizzy Gillespie asleep on a train, for instance, or a somber-looking Billie Holiday during her last recording session. "That picture of Billie Holiday gives you a sense of the whole range of human experience that's part of our lives and which is also part of jazz history," Franks said. "It's not a happy side of things, but it's a part of the full experience of jazz."
Hinton's photos also documented important American political moments, including instances of segregation. "A number of Hinton's photographs depict the musicians kind of poking fun at the laws of segregation in the signage and so forth," Franks said. "They're showing this resilience in the way they engage with these really oppressive rules through humor and community."
Friedlander, meanwhile, focused on the jazz scene in New Orleans, driven by a lifelong love for its music and people. He was known for photographing America's "social landscape," and his photographs include portraits of some of the city's greatest musicians at home and in performance. He also documented New Orleans' famous "second line" parades, in which nonmusicians follow and celebrate behind brass bands.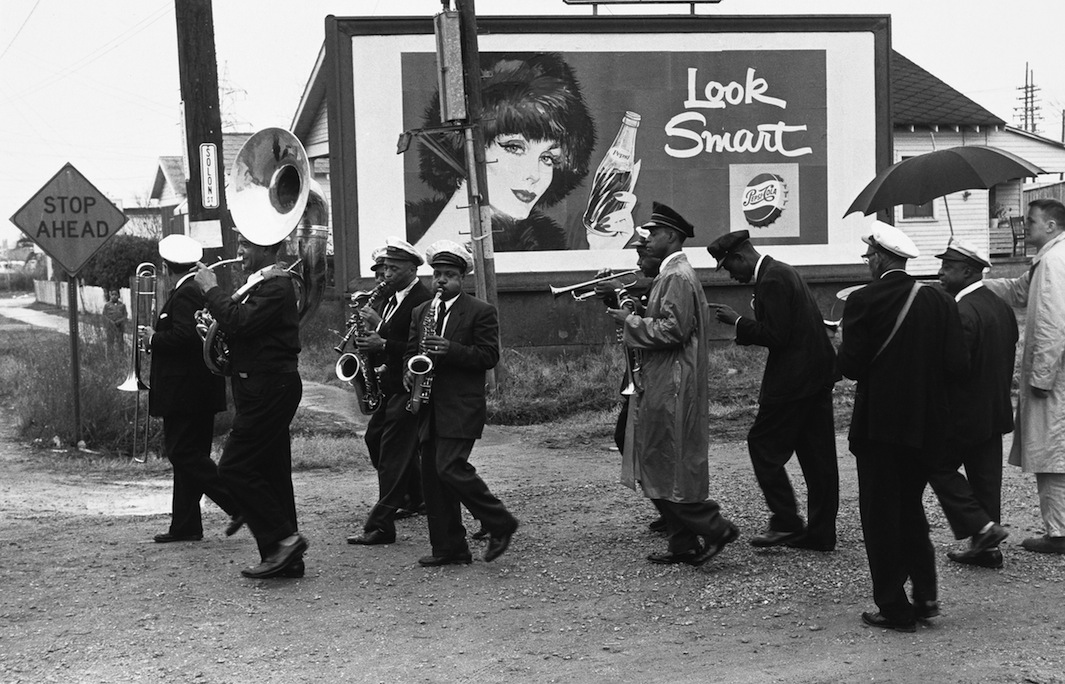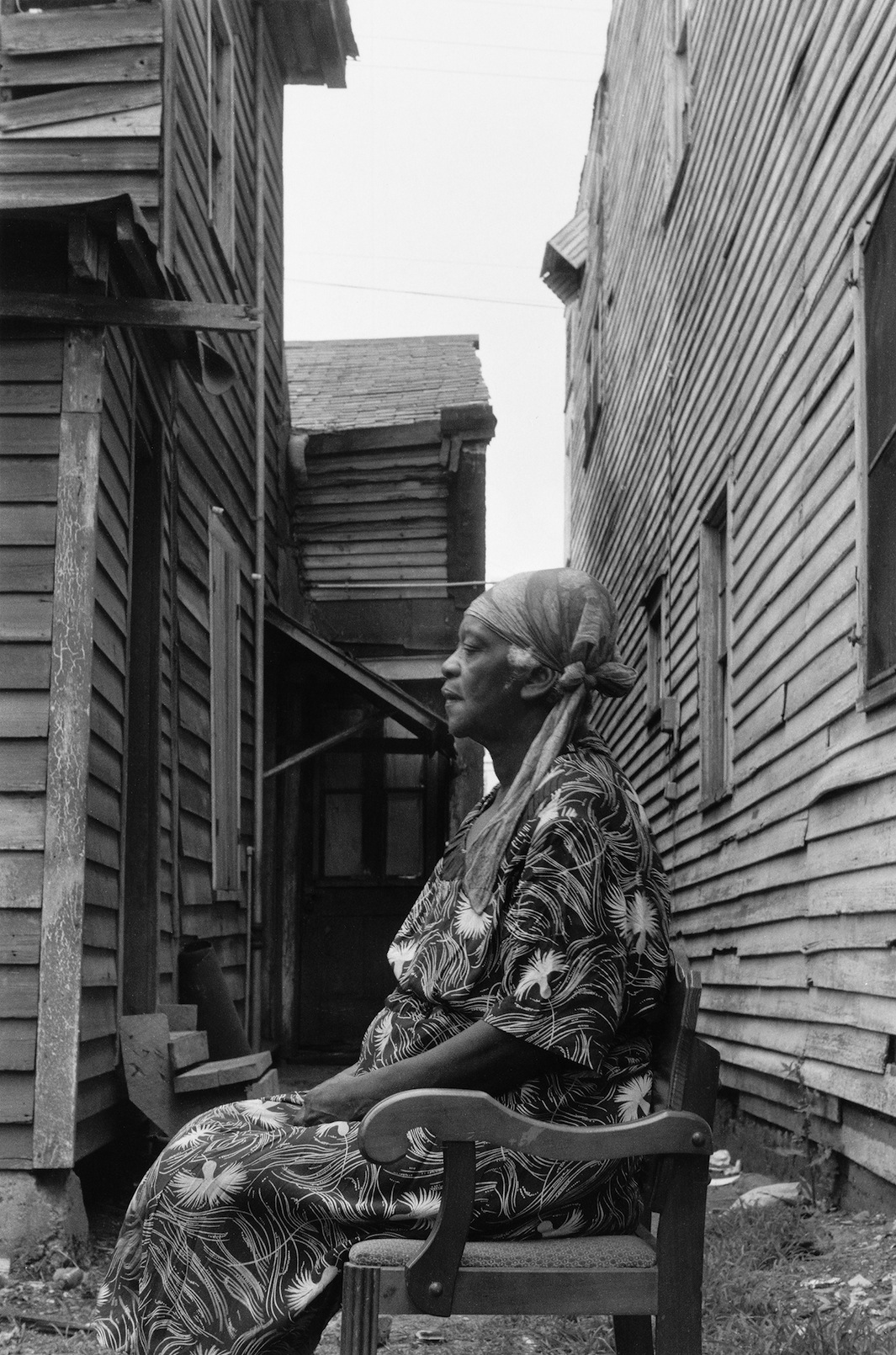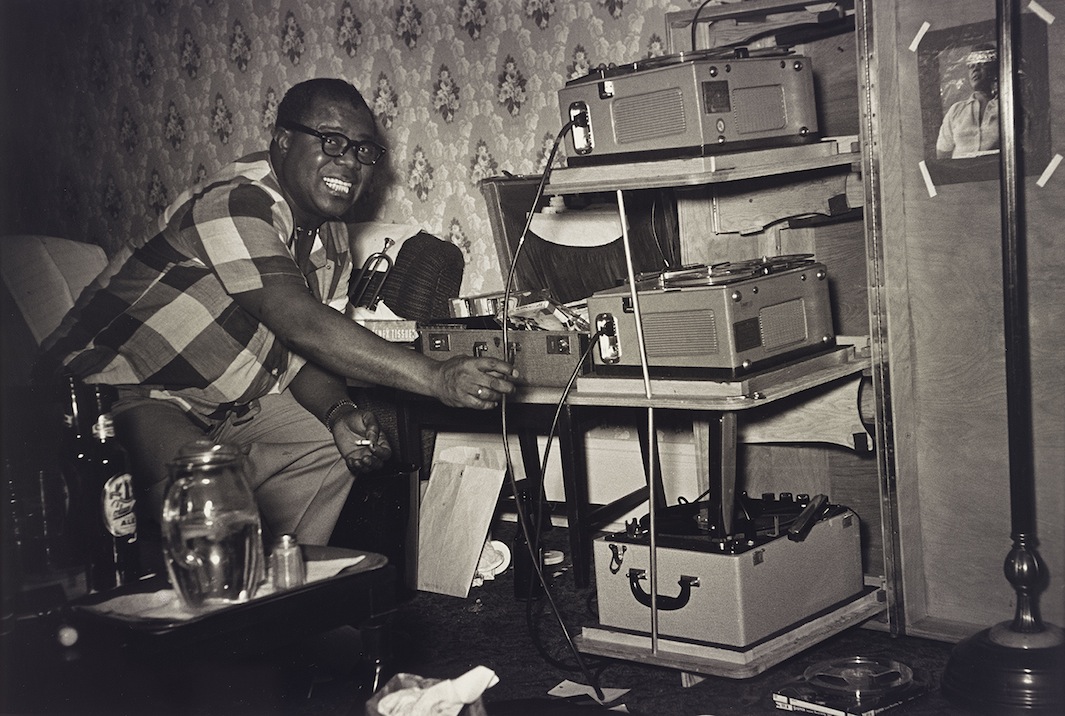 Despite the photographers' different approaches, there's a universal feeling that permeates their images. "The heartfelt investment in the musical form comes through in these pictures in different ways, whether it's the care with which they hold their instruments, the intensity of their expressions, or the relationship of the figures to their environment," Franks said.
Curated by Yale students, the exhibition features live performances by jazz groups during some gallery hours. "The way you experience these pictures changes when the music is playing. There is a real feeling of being swept away and caught up in the moment," Franks said.