A Photographer Turns the Camera on Her Family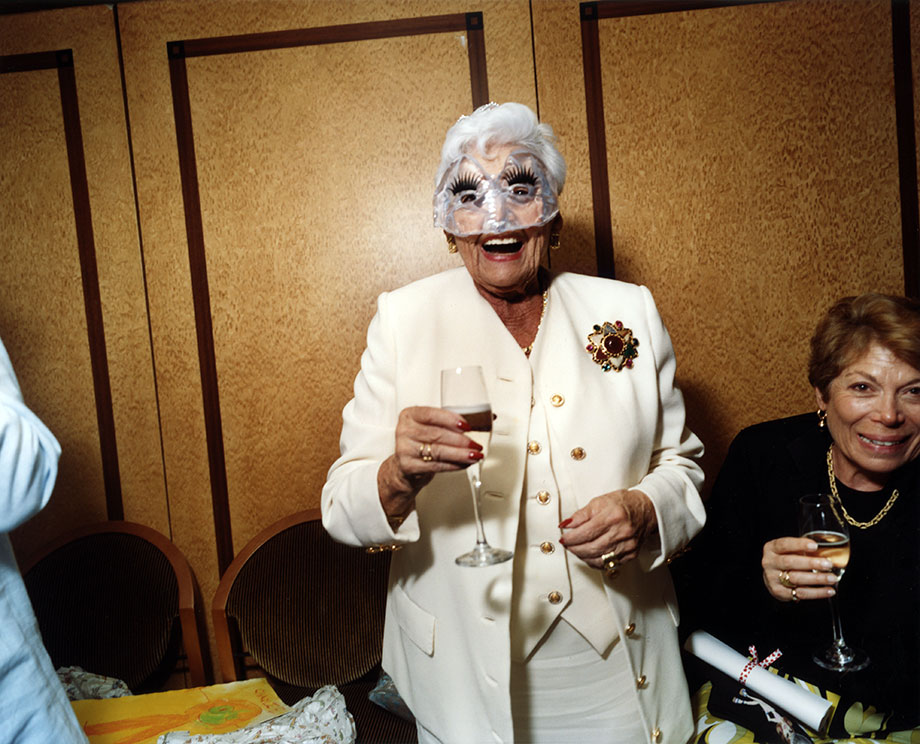 It takes a diplomatic photographer to make her own family the subject of a project without creating ill will. Andrea Stern's series "Inheritance" depicts her family members celebrating various happy occasions: a wedding, birthday parties, a family trip, a bar mitzvah, all of which provide a natural opportunity to capture as many generations in the same place and in a relative state of openness and good humor.
Of course, finding family members willing and comfortable to be photographed wasn't easy. Stern said although at first she took it personally when camera-shy family members balked at the camera, she eventually "gravitated to the people that made me feel most welcome and avoided those who didn't."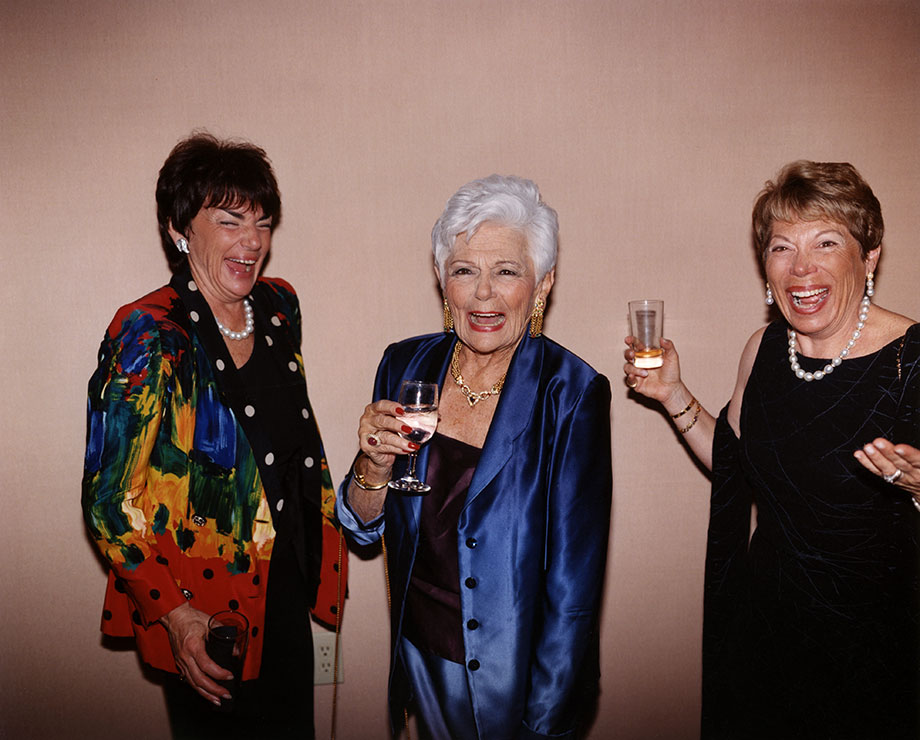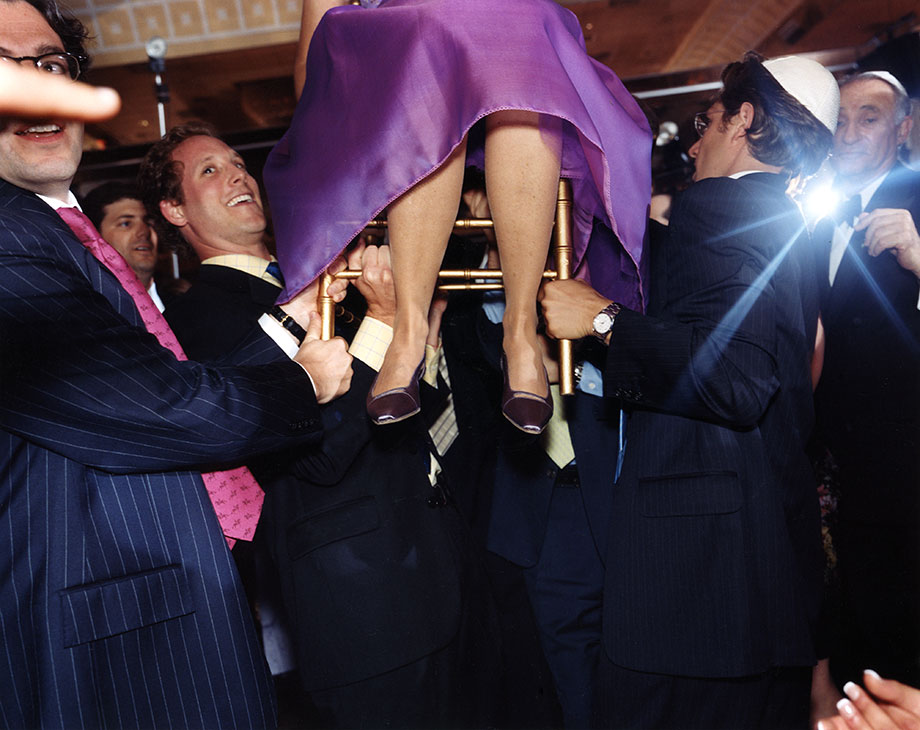 Stern released a book of the images in 2007 titled Inheritance, published by the Monacelli Press. She said the ease and availability of and curiosity about family life—both her own and others—is a natural subject for photographers. She said sees "Inheritance" as reflecting her own "idiosyncratic view," adding that "all my work has been influenced and informed by all these photographers before me." She counts Harry Callahan, Henri Lartigue, Sylvia Plachy, and Nan Goldin among the list of photographers who have influenced her work.
Stern spoke a bit about some of the images from the book with a perspective that can only be achieved many years later. One image, Cocktail Hour, was a breakthrough for the series because it captured "the inherent tension in my emerging role as family member and photographer," she said. Stern said it took her a lot of courage to take the shot, though it isn't clear whether her mother, grandmother, and aunt were laughing at her or with her.
On the contrary, the last image taken for the book, Self-Portrait, began as an assignment she received from an Italian fashion magazine. The magazine sent her a dress requesting she wear it in a self-portrait. Because she had no interested in making a self-portrait, she recruited her family to stand with her in a group portrait.* Bored with the process of setting up the 4x5 camera and lights, her entire family left except her 6-year-old son, Simon, who stayed because she bribed him by allowing him to take the picture. (His hand is visible in the image squeezing the plunger.)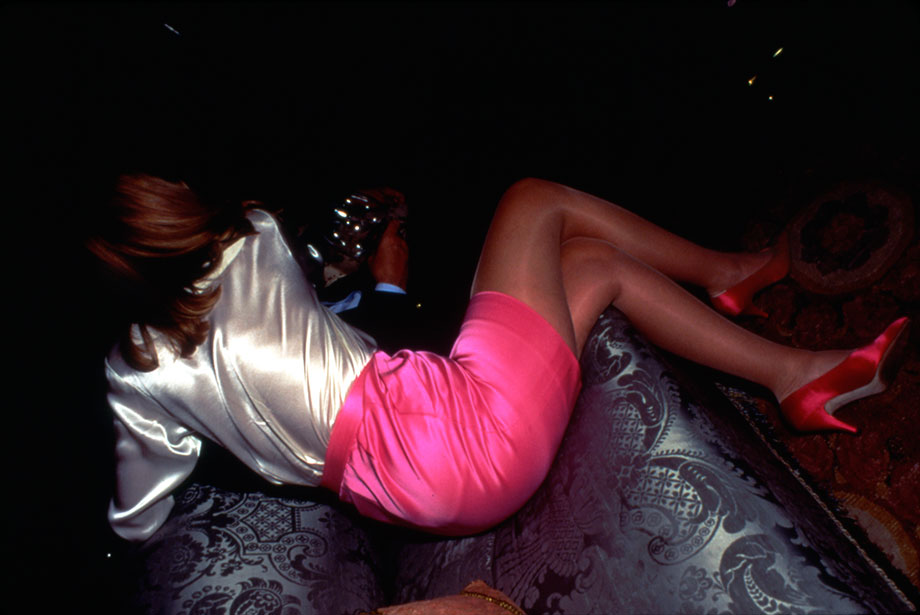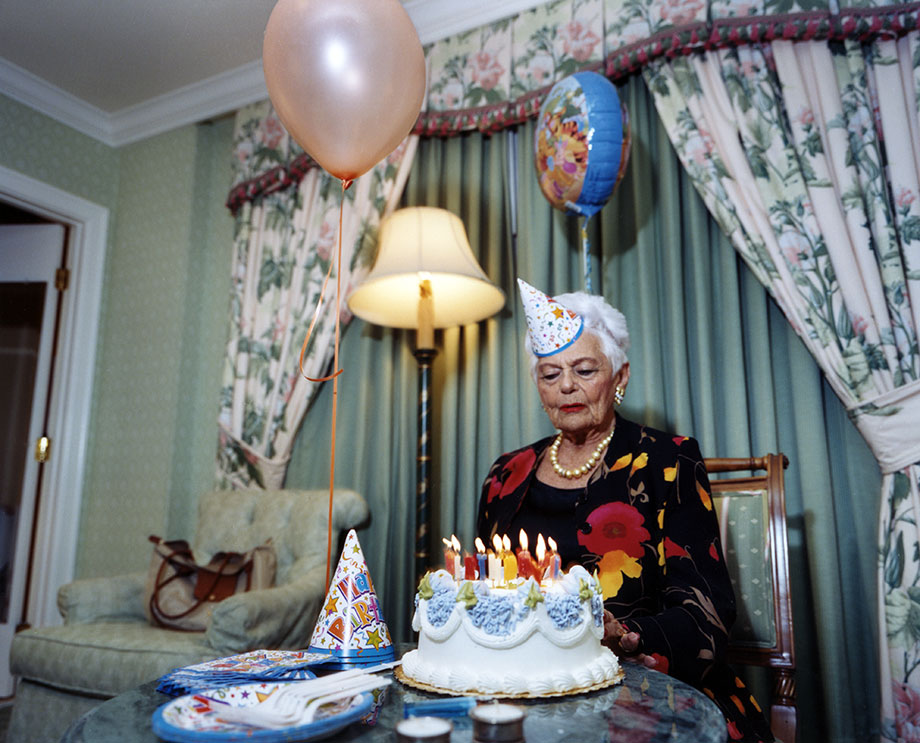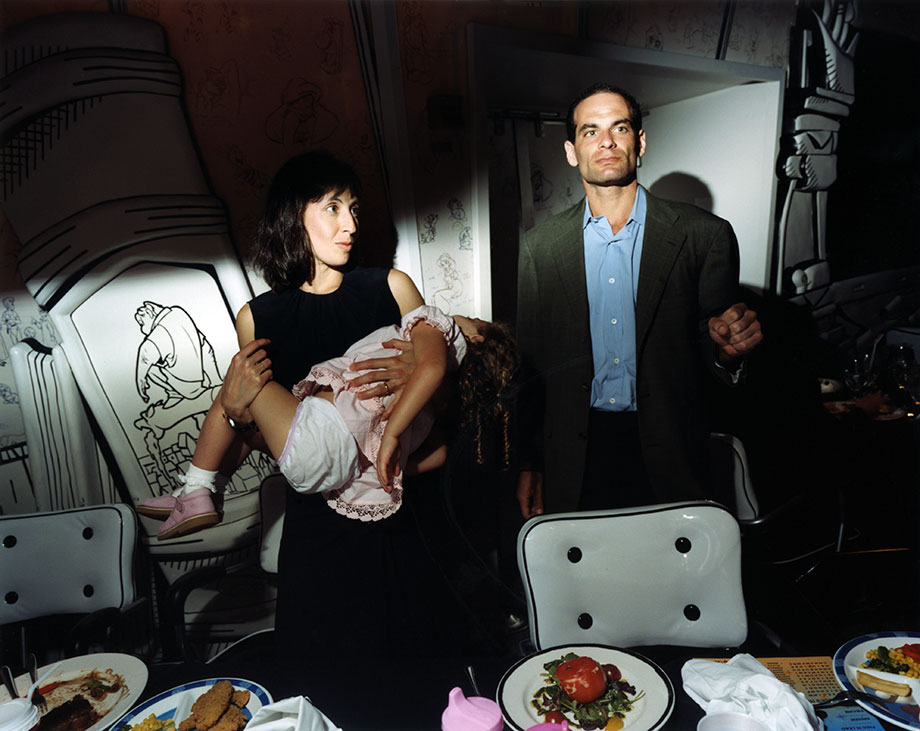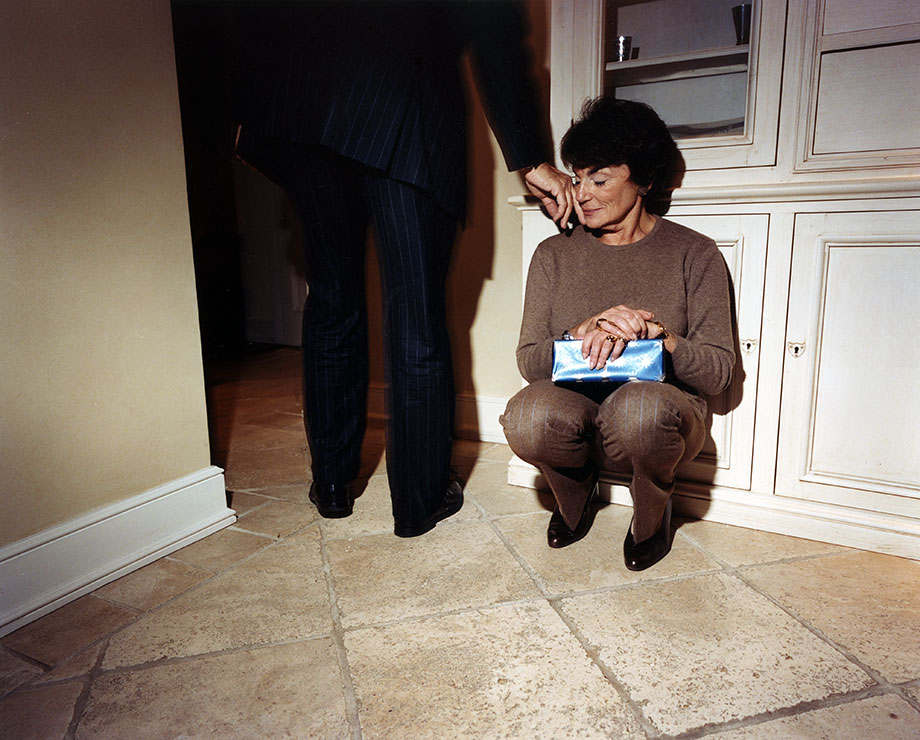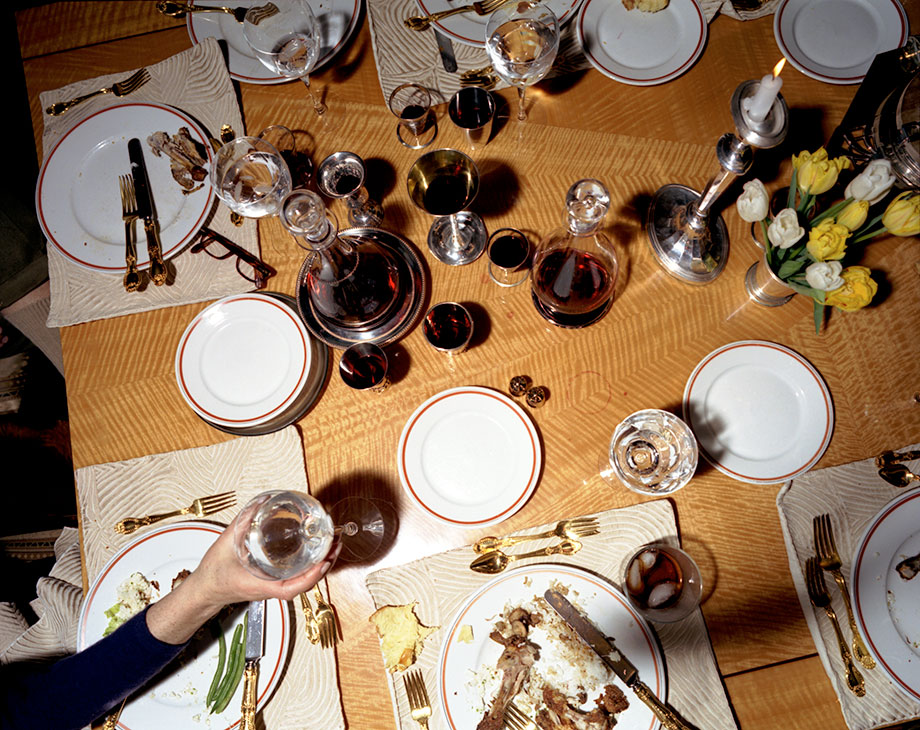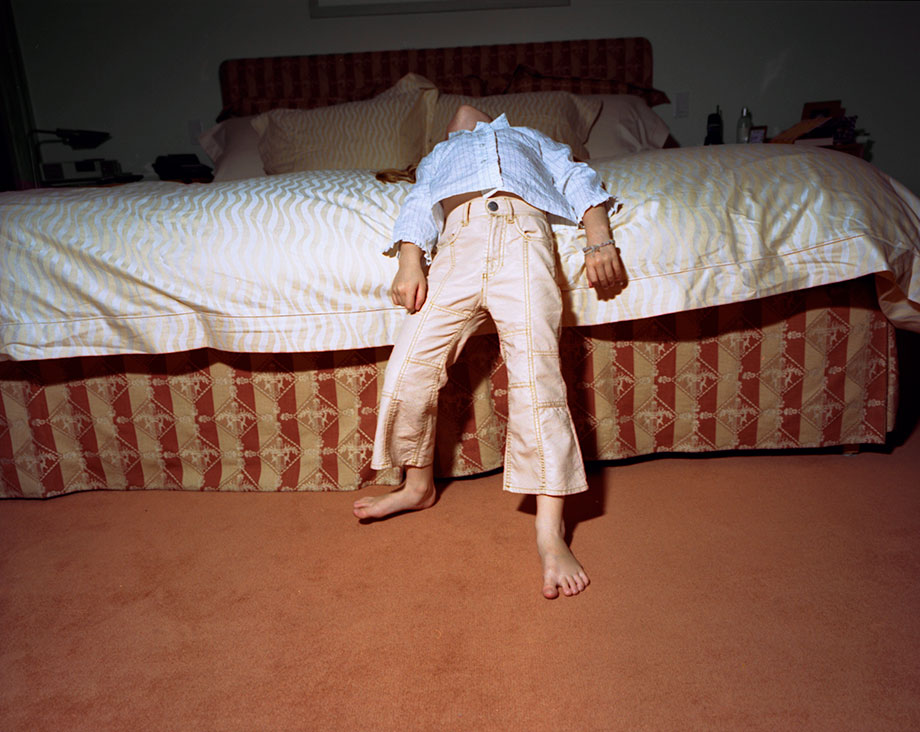 Correction, Oct. 2, 2013: This post originally stated that photographer Andrea Stern didn't want to wear a dress from an Italian fashion magazine in a self-portrait. The paragraph has been updated to reflect that the self-portrait, not the dress, was the source of Stern's reluctance. (Return.)