The Whimsical Circus of China's Bike Peddlers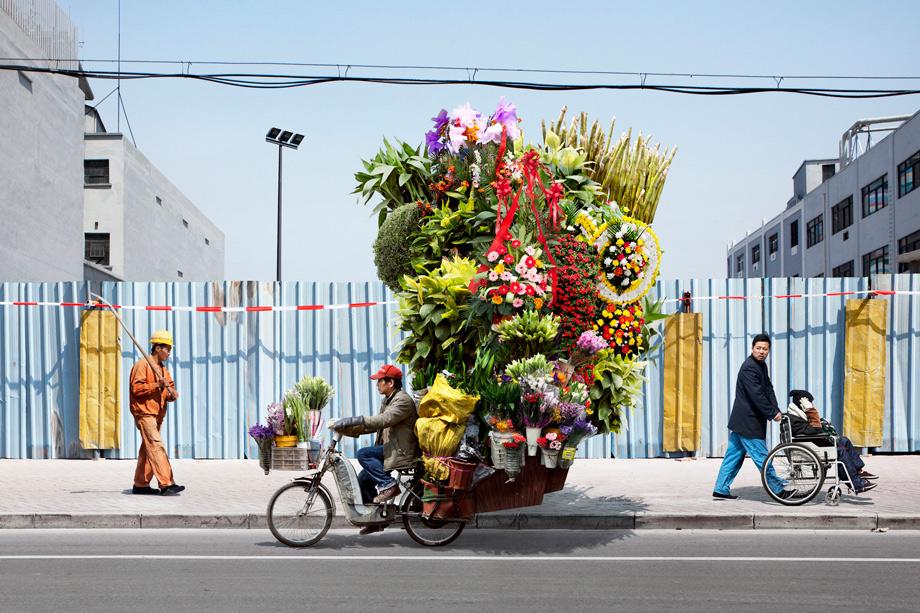 A few days after Alain Delorme arrived in Shanghai for his first art residency, he realized something: He had vertigo.

But rather than focusing on the dazzling heights of the skyscrapers and dizzying crowds, his work "Totems" focuses on the often-unnoticed migrants struggling to transport their towering cargo loads across the rapidly developing city.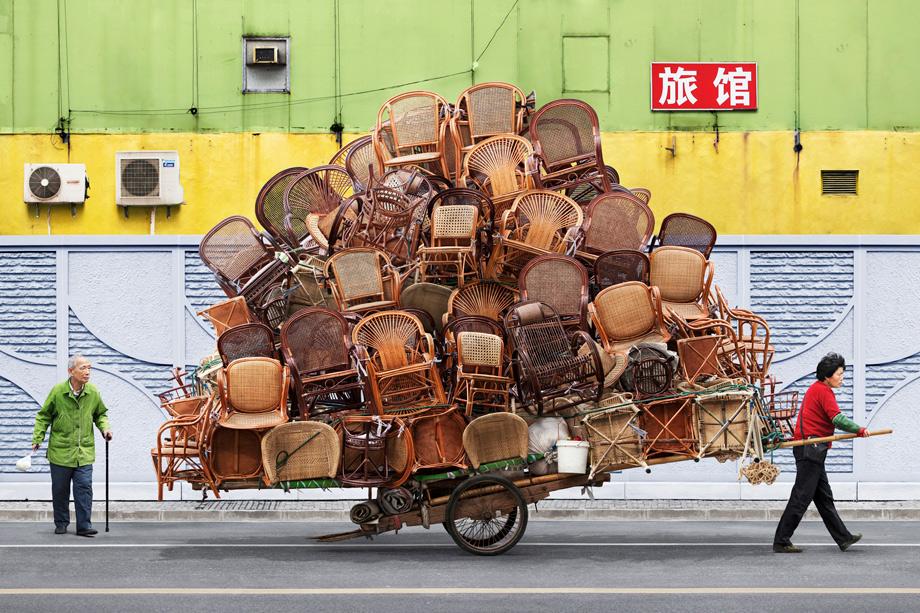 "I wanted … to focus on the individual," Delorme writes via e-mail. For him, the ever-growing piles in the foreground serve to effectively echo the "incessant expansion of the modern buildings in the background."

In "Totems," antlike workers balance often-bizarre wares, such as flowers, furniture, balloons, and even tires, on their bikes and carts as they weave precariously through the streets.

And if these images look like completely unimaginable, impossible feats of gravity, that's because they are. The migrants' loads have been digitally retouched and purposefully exaggerated to draw attention to the symbolism within Delorme's work.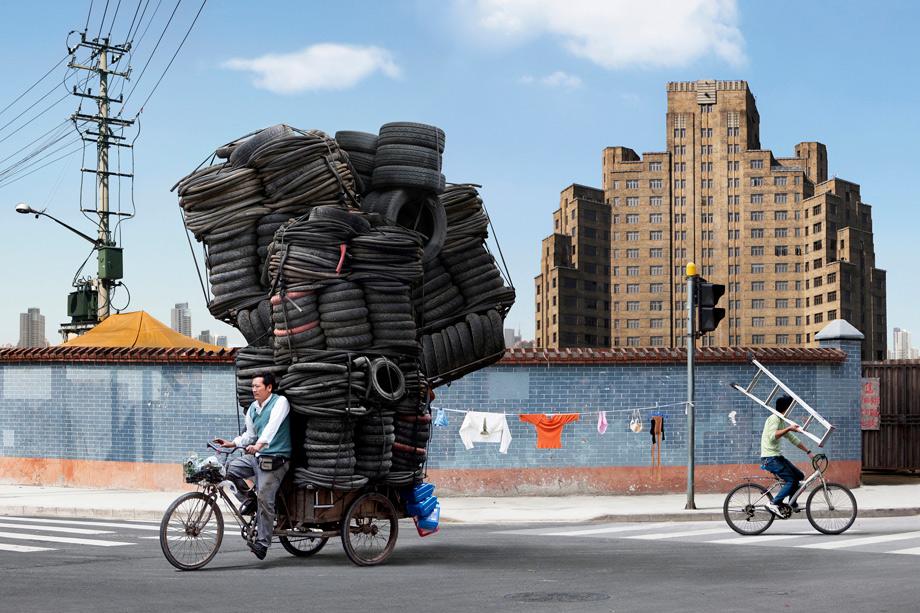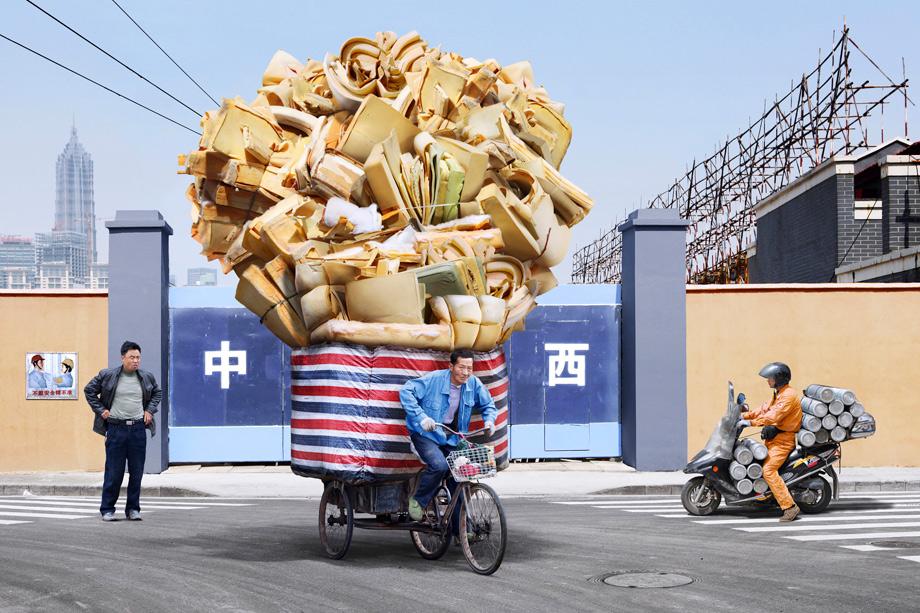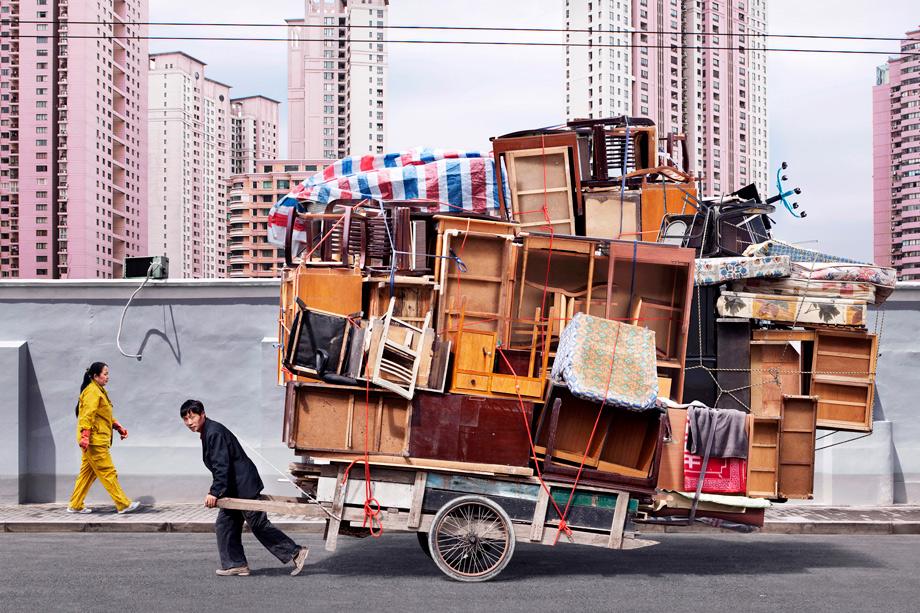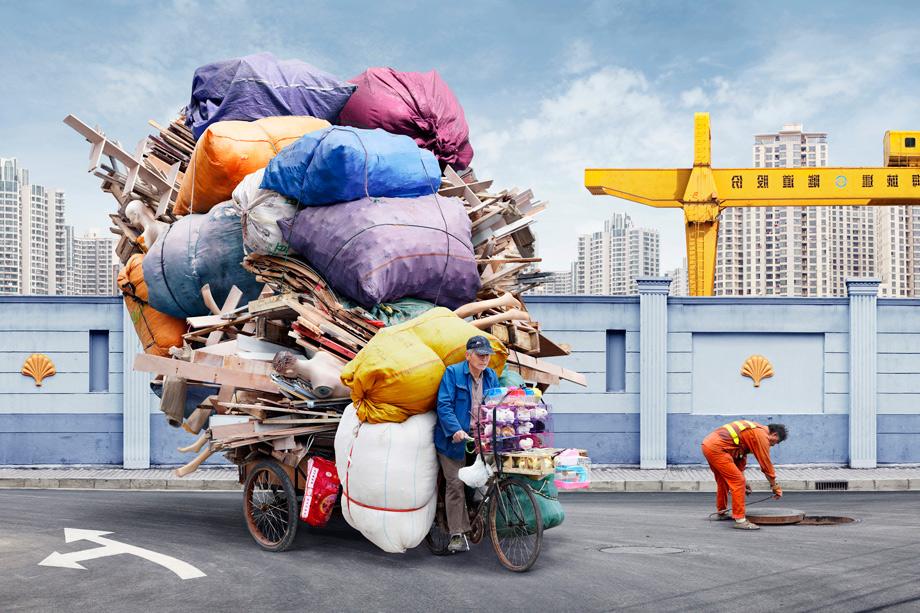 "Totems are usually considered special symbols with spiritual significance: Here, they can illustrate how objects are worshipped by consumer society—specifically, objects that are often 'Made in China,' " writes Delorme, pointing out that the loads are often made up of identical and interchangeable objects produced in mass quantities.

"The migrant seems, at first, almost like a hero for being able to carry such an impressive pile. But soon, we get the feeling that the objects almost swallow him, and that he's submerged by the multiplication of the same object—as consumers often are."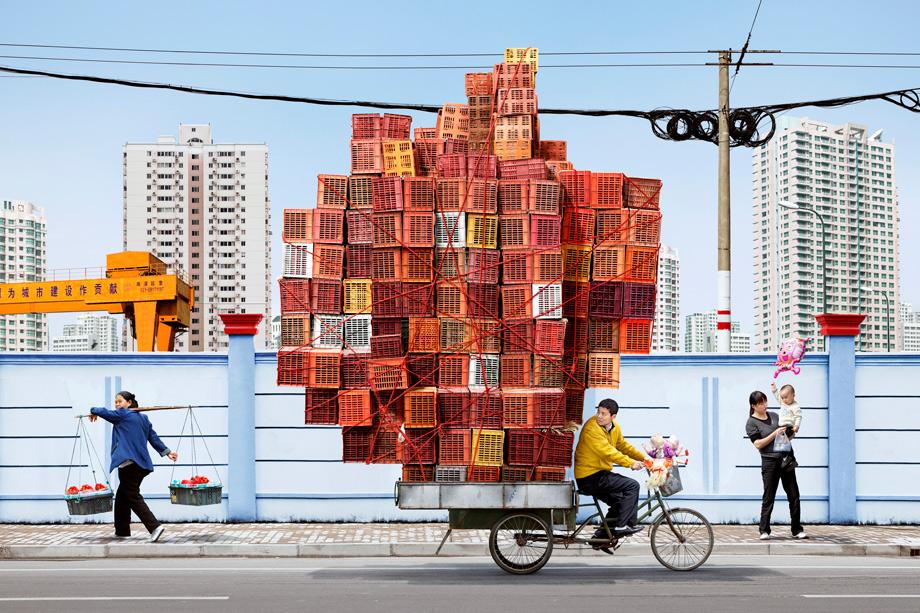 Manipulating the photos was no easy feat for Delorme, who took thousands of photographs in Shanghai to re-create the mere 18 photos for the series. Although Delorme had the option of making the photographs more believable, he decided to make his subjects' loads impossible to carry, in order to represent the burden of their jobs as well as the disparity between the rich and the poor.

Meanwhile, his use of crisp, almost too-bright colors gives his images a fantastical, sort of circuslike vibe. "Such bright colors stress and contrast with reality. I left some details [that were] technically impossible on purpose in the photos, to give the feeling that somehow something was bizarre in the image," he wrote.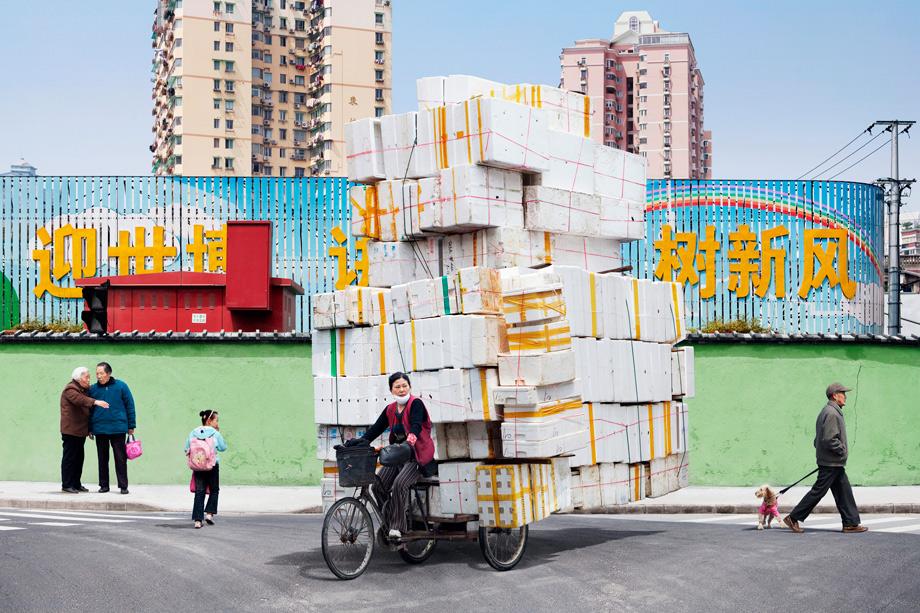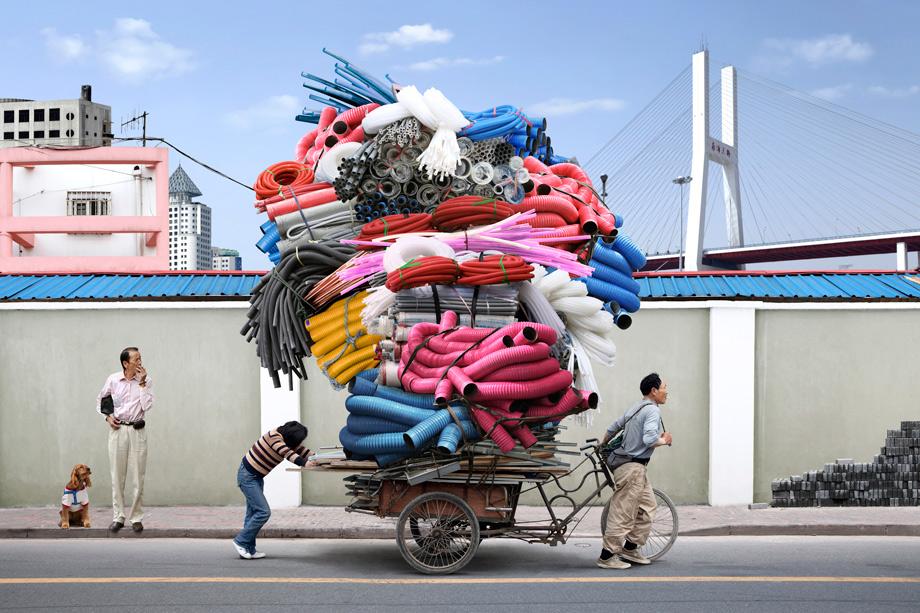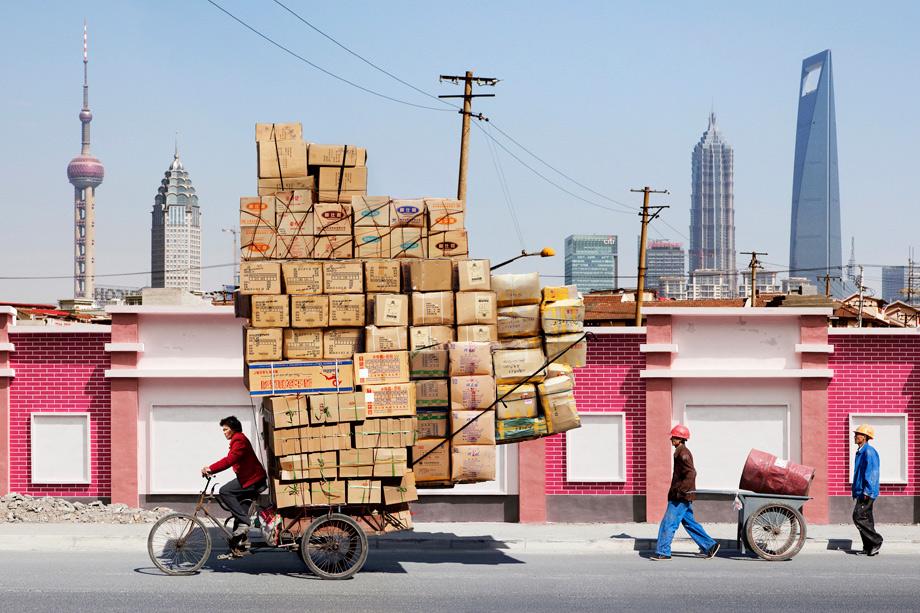 Ironically, the feeling of overwhelming abundance that originally inspired Delorme to create the series also permeated his creative process. Overall, Delorme took 6,000 photos during the course of 44 days in Shanghai, while bicycling approximately six hours each day to look for new subjects to photograph. According to Delorme, none of the workers were posed—and when choosing his subjects, what mattered most was the contents of their load.