The Festival of Miniature Wishes: Bolivia's Aspirational Trinket Fair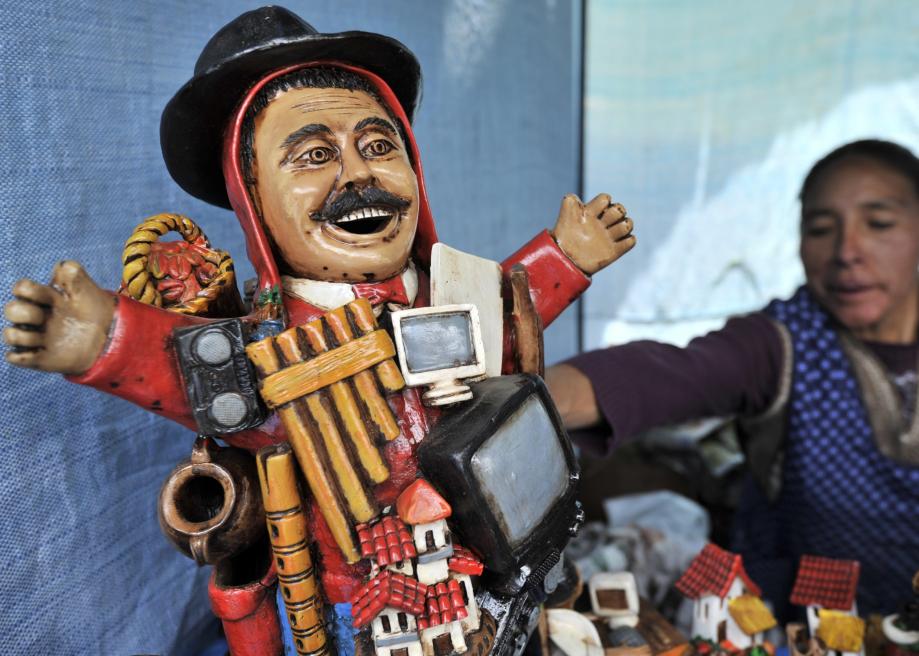 Atlas Obscura on Slate is a blog about the world's hidden wonders. Like us on Facebook and Tumblr, or follow us on Twitter.
Every year on Jan. 24, at the Alasitas festival in La Paz, Bolivia, people come out in droves to pick up little idols that they hope will act as magnets for their wishes.
At this colorful street fair, you can buy miniatures of every kind, and the tradition holds that if there is something you truly desire in the upcoming year, the way to ensure it comes your way is to buy a tiny version of it at the Alasitas market.
Those wishing for domestic wealth can pick up miniature farm animals, tools, and food products. Maybe a new vehicle is your desire; how about a tiny truck, car, or bus? Just want some money? There are lots of doll-sized banknotes, in Bolivian currency or U.S. dollars. You could wish for travel (miniature passports; plane tickets; suitcases), real estate or furnishings (miniature houses; property deeds; chairs; pots and pans), love or marriage (miniature marriage licenses; bridal dresses; tuxedos), or even a new maid (miniature domestic servant). Your ambition and imagination seem to be the only limit on the things you can find at the festival.
The deity that presides over Alasitas is Ekeko, the smiling god of plenty. He wears a traditional chullo-syle hat, is weighed down with riches, and is usually depicted smoking a cigarette.
The Alasitas market goes on for a month. Most people in La Paz make it a point to go and purchase some wished-for items.
More incredible places around the world: