Quinta da Regaleira: A Portuguese Palace Stuffed With Secret Symbols
Atlas Obscura on Slate is a blog about the world's hidden wonders. Like us on Facebook and Tumblr, or follow us on Twitter.
Given free rein to design a palace in Portugal in 1904, a cashed-up, eccentric entomologist named Carvalho Monteiro came up with Quinta da Regaleira: a mishmash of architectural styles sprinkled with inscrutable symbols said to allude to secret societies.
The five-floor hilltop mansion, located in the southern coastal town of Sintra, mixes Roman, Gothic, Renaissance, and Manueline styles. Its surrounding gardens are a fantasy land of grottoes, fountains, statues, ponds, underground tunnels, and a deep, moss-covered Initiation Well, believed to be the former site of Masonic rituals.
Quinta da Regaleira's architecture hides shapes and symbols relating to alchemy, Masonry, the Knights Templar, and the Rosicrucians. A Roman Catholic chapel in front of the palace depicts Catholic saints, with a few pentagrams thrown in for kicks. It's a confusing mix, but one that's undeniably beautiful.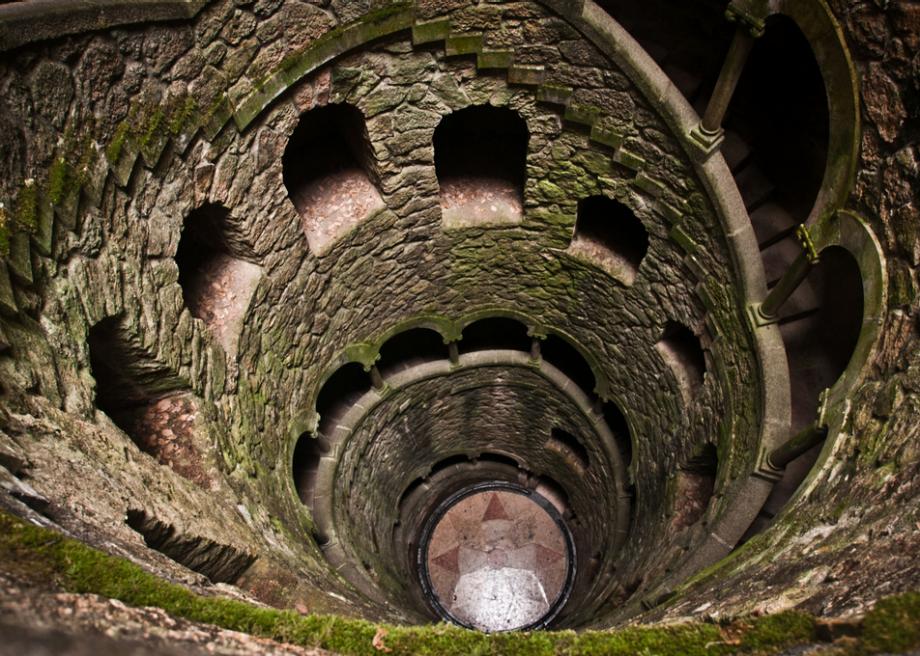 More majestic palaces around the world: