The Dish: How an Australian Sheep Farm Brought the Moon Landing to TV
Atlas Obscura on Slate is a blog about the world's hidden wonders. Like us on Facebook and Tumblr, or follow us on Twitter.
On Monday Australia's Swinburne University announced that one of its astrophysics Ph.D. students, Emily Petroff, had become the first person to witness a fast radio burst arrive at Earth from billions of light-years away. Fast radio bursts, known in the astrophysics biz as FRBs, are a known phenomenon but until Petroff saw one arriving last May had never been witnessed live. FRBs last just milliseconds but can give off about as much energy as the sun does in a day. Their source is unknown, but, according to Petroff, "the neat idea that we are seeing a neutron star imploding into a black hole remains a possibility."
The mysterious cosmic burst was observed via the Parkes Radio Telescope, a 210-foot-wide dish in the middle of a sheep paddock 240 miles west of Sydney. The story of this telescope, known affectionately as The Dish, is a very Australian one. In the mid-1950s, the CSIRO (Australia's national science agency) went looking for a sparsely populated site free from radio interference. There they would establish an observatory formidable enough to impress the Americans.
Given Australia's population density, the CSIRO was spoiled for choice. Eventually it settled on an area in the Goobang Valley, just outside of the small town of Parkes. In 1958 sheep farmer Australia "Austie" Helm—named after the July 1915 holiday Australia Day, on which he was born—sold 170 hectares of paddocks to the CSIRO for its observatory. The Dish began operating in 1961. Eight years later it played a major role in one of humanity's greatest achievements—in an inconspicuous way.
On July 20, 1969, 530 million people—then a fifth of the world's population—watched Neil Armstrong take those first steps on the moon. Live signals from the moon landing were beamed to three receiving stations: California's Goldstone and two Australian locations, Honeysuckle Creek and Parkes. As Armstrong emerged from the lunar module, NASA switched between signals, wanting to broadcast the best image possible for the historic moment. Parkes' transmission was the clearest, and NASA stuck with it for the rest of the two-and-a-half-hour broadcast.
Parkes' part in the Apollo 11 broadcast forms the plot of The Dish, a 2000 Australian film crammed with quirky characters that takes a few creative liberties with the story. (The CSIRO notes that, unlike in the movie, "there was no animosity with Americans." Also, despite cinematic depiction to the contrary, astrophysicists have never played cricket on the surface of the telescope.)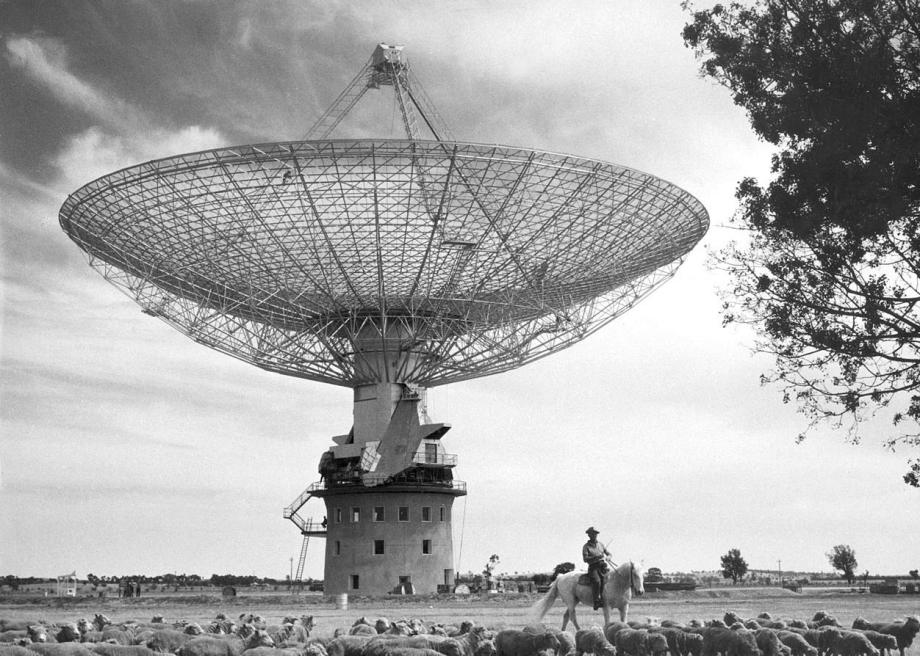 Other telescopes with tales to tell: