Head to the World's Steepest Street for the Annual Racing of the Candy
Atlas Obscura on Slate is a blog about the world's hidden wonders. Like us on Facebook and Tumblr, or follow us on Twitter.
Suburban Baldwin Street, in Dunedin on New Zealand's South Island, is only 1,150 feet long, but walking to the end of it will leave you panting for breath and in need of a drink. At a gradient of 1:2.86 (a 19-degree slope), the residential street is the steepest in the world.
Baldwin Street's claim to fame came about quite by accident. When British surveyor Charles Kettle drew up road plans for Dunedin during the mid-19th century, he modeled the design on the elegant grids of Edinburgh's New Town. Dunedin's erratic topography, however, was less than ideal for the street system that had worked so well in Scotland. Nonetheless, city planners forged ahead and ended up with Baldwin Street, whose gradient has earned it a place in the Guinness Book of Records.
Every July the street hosts a Jaffa race, in which 25,000 individually numbered Jaffas (spherical chocolate-orange candies with red shells, popular in Australia and New Zealand) are released at the top of the hill. Spectators can bet on a Jaffa for a dollar, with proceeds from the sales going to charity.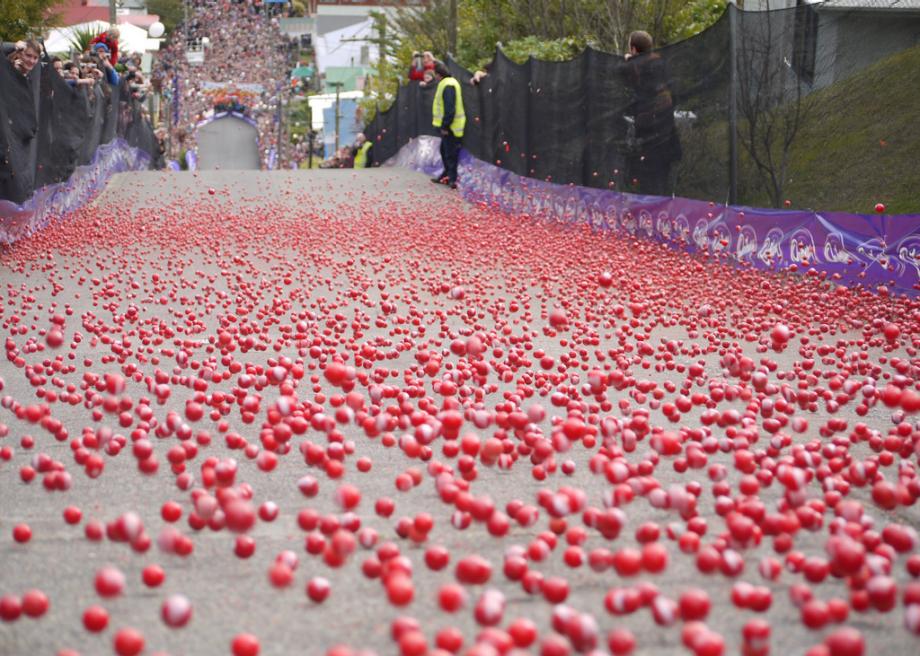 Other streets of intrigue: