How to Keep a 101-Story Skyscraper Steady in High Winds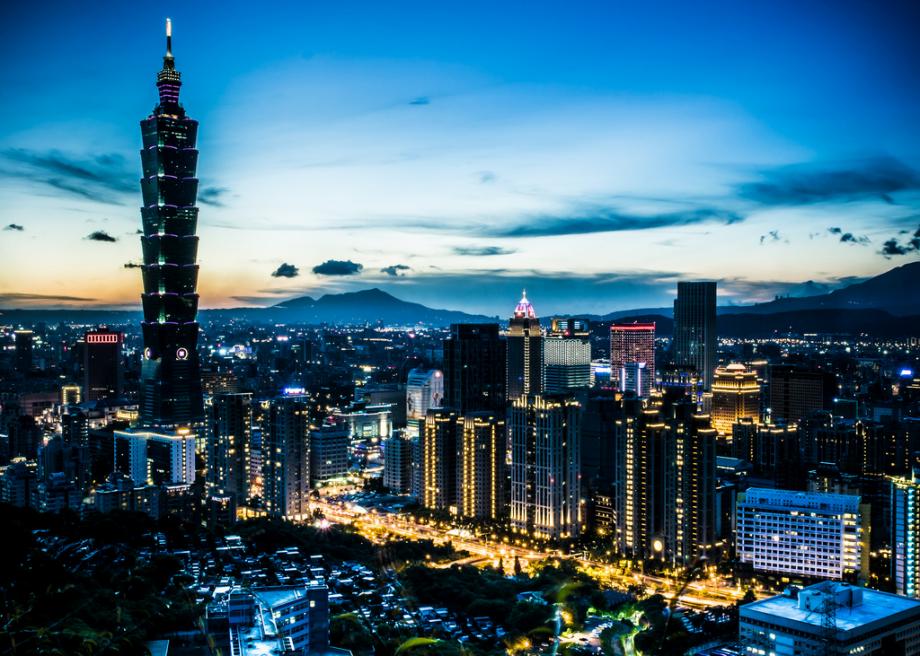 Atlas Obscura on Slate is a blog about the world's hidden wonders. Like us on Facebook and Tumblr, or follow us on Twitter.
The view of Taipei from the 89th floor of Taipei 101, one of the world's tallest buildings at 1,667 feet, is spectacular. But turn your back to the urban panorama and you'll see something equally fascinating: a huge yellow sphere, suspended from eight steel cables in the center of the building between Floors 87 and 91.
The 728-ton globe is a tuned mass damper—a device designed to counter the effects of wind and seismic activity on a skyscraper. TMDs, as they're known in the mechanical engineering biz, consist of two components: a heavy mass, and a springy, shock-absorbing suspension mechanism. Common types include pendulums, columns filled with water that sloshes back and forth, and concrete blocks on springs.
In strong wind, the upper levels of a skyscraper will sway a few feet back and forth. A TMD like the Taipei 101 sphere reduces the motion of the building by swinging in the opposite direction, which dissipates the vibrational energy.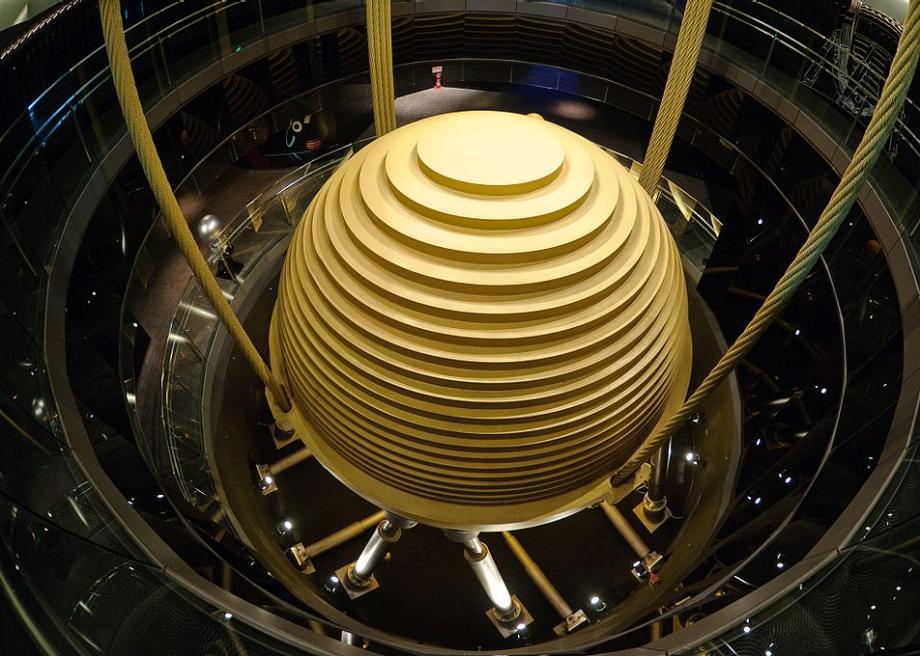 TMDs are present in tall buildings around the world, particularly those in earthquake-prone zones. The World Financial Center in Shanghai, the sail-shaped Burj al-Arab luxury hotel in Dubai, and One Rincon Hill South Tower in San Francisco all have them. Several buildings in New York also have TMDs, including Citigroup Center, Trump World Tower, and Random House Tower.
Taipei 101 is unique in that its TMD is accessible to the public. In fact, it's marketed as a big attraction, complete with a "Damper Baby" character that serves as the building's mascot. For 500 Taiwanese dollars—about US$16—you can go to the 88th floor and stand within feet of the world's largest and heaviest wind damper. If you're there on the day of an earthquake, you may see it sway an alarming distance, as happened during the Sichuan earthquake in 2008:
Other scintillating skyscrapers: