The Magnificent Mud Mosque of Mali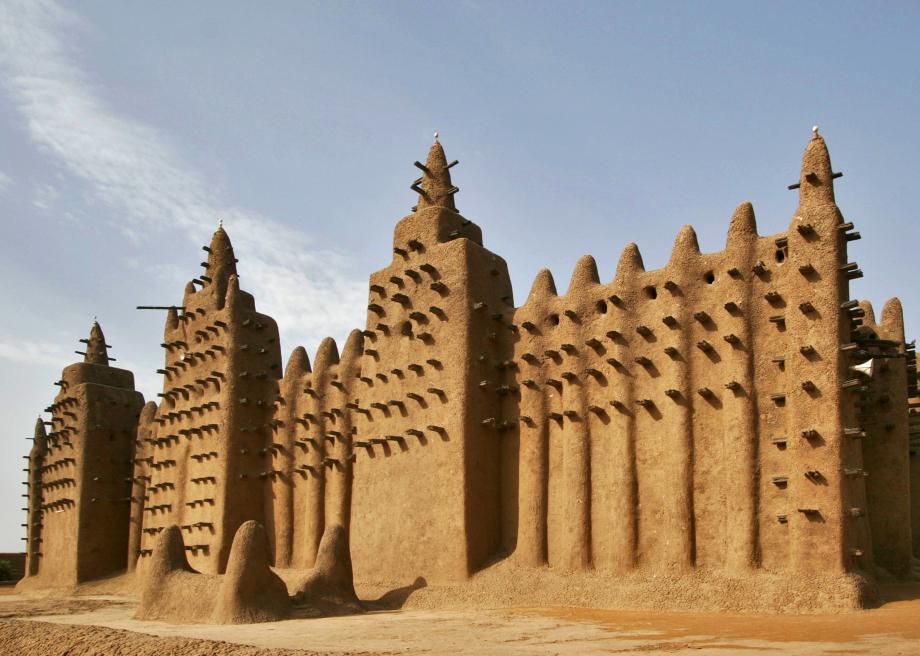 Like hundreds of other buildings in Djenne, the Great Mosque is made of mud. It was built in 1907, but the town's mud architecture dates back to at least the 14th century. To create the buildings, masons pack mud and straw into bricks, allow them to dry in the sun, and stack them to form walls. A layer of mud plastered on top provides a smooth surface and better stability.
Though the buildings are sturdy and often sprawling—the Great Mosque can hold 3,000 worshippers—they are still vulnerable to the elements. Rain, humidity, and temperature changes cause cracks and erosion in the walls. Djenne's mud masons regularly band together and repair the mosque to keep it from falling apart.