How Long Could You Endure the World's Quietest Place?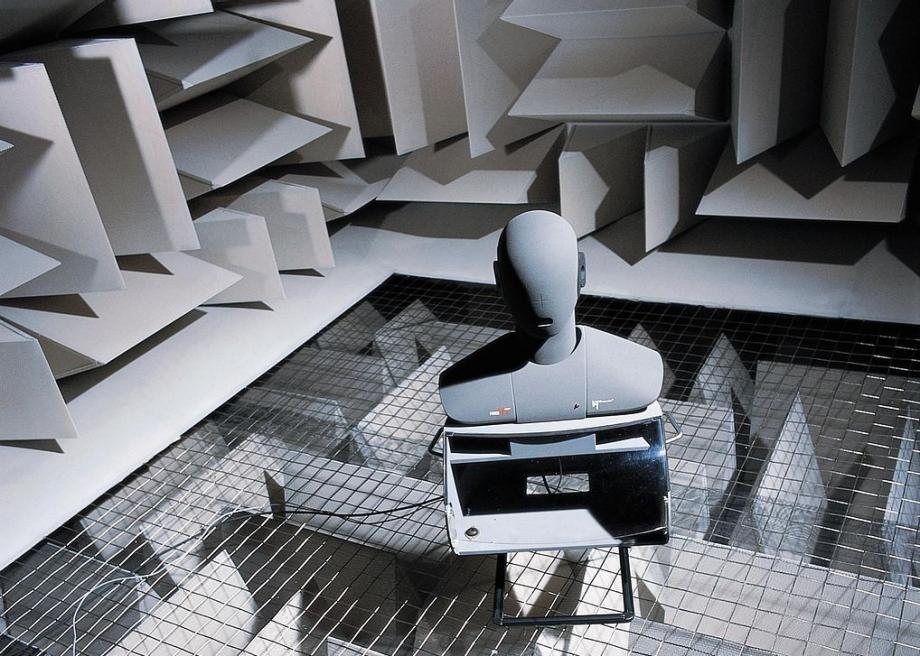 Silent spaces ordinarily induce calm, but the world's quietest place tends to freak people out.
Orfield Laboratories, an acoustics and architecture test facility in Minnesota, is home to a room that's Guinness-certified as the quietest place on Earth. The anechoic chamber — "anechoic" meaning "echo-free" — is behind two heavy vault-style doors and encased in double walls of steel and foot-thick concrete. Inside, the floor is mesh and the walls are lined with three-foot-thick fiberglass acoustic wedges.
It doesn't seem like a potential torture chamber until those vault doors close behind you and the lights go off. That's when the noise level plummets to -9 decibels — quiet bedrooms and libraries are around 30 decibels. With no sounds coming from your surroundings, your attention turns to your own body, which suddenly seems to be a cacophony of digestive gurgles, whistley breathing, and a heartbeat that could be the intro to Black Sabbath's "Iron Man".
Orfield Labs owner Steve Orfield likes to challenge visitors to endurance tests in the chamber. Most can't stay longer than about 20 minutes and emerge disoriented and unsettled. Orfield himself has trouble staying in the room beyond the 30-minute mark.
When not being used to spook people, the anechoic chamber serves as a test room for product manufacturers, who use the quiet room to gauge the volume of switches, displays, and other components.
Other locations where the silence is haunting: