The Dramatic Remains of Canada's Deadliest Landslide
At 4 am on April 29, 1903, the 600 residents of Frank in Alberta, Canada, were sound asleep when a terrific rumble rang out above them. Less than two minutes later, 15 percent of the population was buried beneath 90 million tons of rock.
Founded as a coal mining town just two years earlier, Frank lay at the base of Turtle Mountain, a 7,251-foot-tall limestone peak. On the morning in question, a section of rock 1,400 feet tall — the height of the Empire State Building — 3,280 feet wide, and 500 feet deep plunged from the summit of the mountain. The southeastern part of Frank, home to 100 people, two miles of railroad, and the coal mine, instantly disappeared beneath 50 to 150 feet of rock.
Amid the destruction came tales of extraordinary survival. The parents of Gladys Ennis, 15 months old at the time, found her choking on mud after the rock slide destroyed the family home. Two-year-old Marion Leitch landed safely on a pile of hay when the rock torrent threw her from her house. Seventeen coal miners, trapped inside the mine, spent 14 hours digging their way out.
Multiple factors led to the rock slide, but Turtle Mountain's unstable geology was a primary cause. Tectonic shift during the creation of the Rocky Mountains caused structurally stronger rock layers to sit on top of weaker ones. Water seeped into the mountain through surface cracks, eroding the limestone. When it froze and thawed, the cracks widened, breaking apart the rock from the inside. Mining operations may have contributed to the mountain's instability, but they were not the main cause of the slide.
Of the approximately 90 victims of the slide, only 18 have been recovered. Those found were beneath shallow rubble — the rest are still buried under the rocks that killed them in 1903.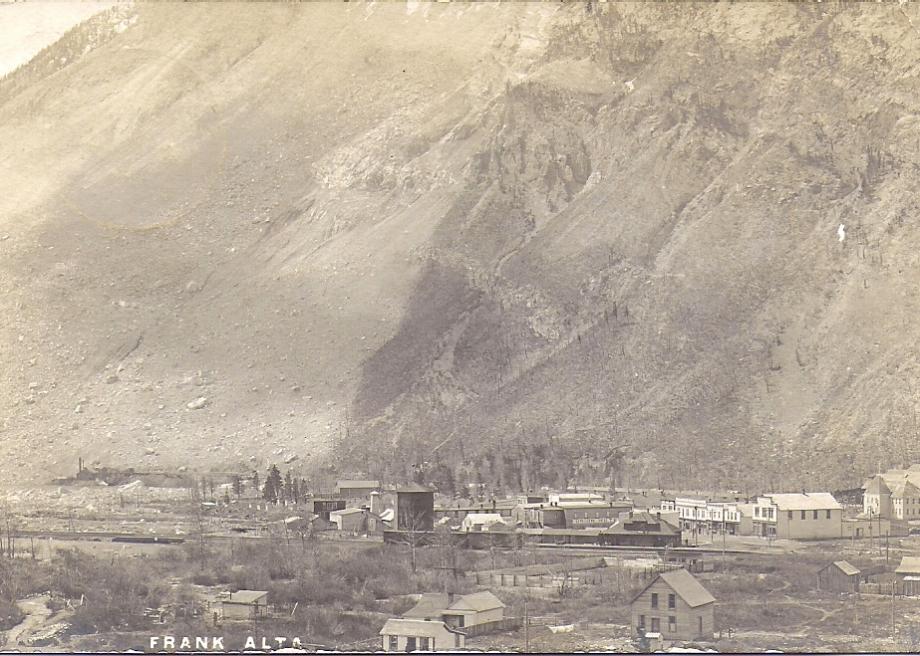 Other geological oddities: