Blucifer, the Murderous Mustang of Denver Airport
Ladies and gentlemen, welcome to Denver International Airport, where the local time is 3:43pm. On behalf of outraged residents we'd like to draw your attention to the demonic blue horse rearing in rage on your left. His official name is Blue Mustang, but locals call him Blucifer.
The 32-foot sculpture of a seemingly bloodthirsty bronco is the work of artist Luis Jiménez. Commissioned as public art for the airport and installed in 2008, the horse represents the wild spirit of the old American west. It has also come to represent death, destruction, and deluded debates.
Blucifer hadn't even been unveiled when the bad vibes began — in 2006, Jimenez died after a section of the 9,000-pound sculpture fell on him and severed an artery in his leg.
Two years later, the beast that killed its creator went on display at the airport. The horse's cobalt color, glowing red eyes, and fierce face immediately attracted public ire. In addition to railing against the Blue Mustang's ugliness, Denver residents have voiced concerns that the horse is cursed due to its role in Jiménez's demise.
Denver airport itself has attracted some wild conspiracy theories over the years. When it opened in 1995 — 16 months behind schedule and way, way over budget — a few of the more paranoid citizenry began asking questions. Why was it so expensive? Why the plethora of unmarked buildings? Could they have been built atop secret subterranean command bunkers for the New World Order? Why are the runways shaped like a swastika, sort of, if you look at them from above and cover some other buildings with your hand and squint a little?
The Blue Mustang, with its Horsemen of the Apocalypse feel, merely adds another element of intrigue to the cluster of conspiracies at Denver International. Despite the bad vibes and petitions for its removal, the hellacious horse continues to maintain its watch over the airport.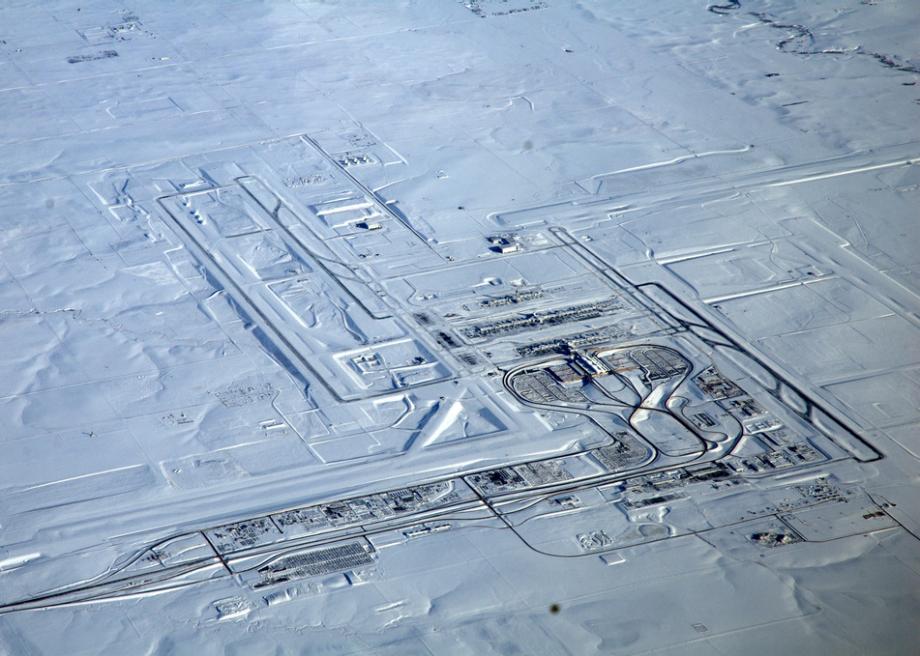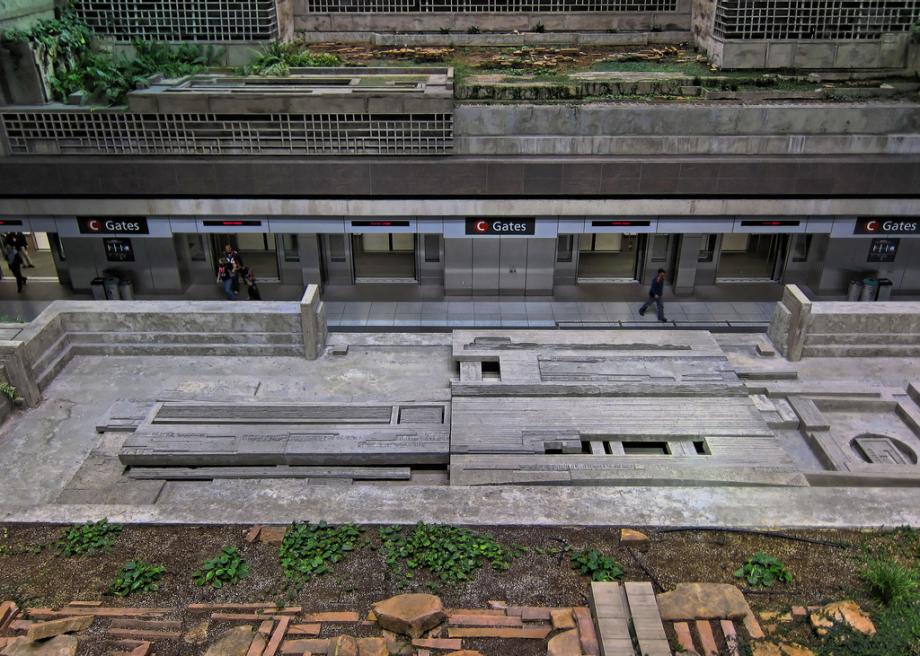 Feeling blue? Here are some places for you: