Meteora: Greek Monasteries Built in Impossible Places
If you're looking to visit a monastery that sits on top of a wind-battered mountain or hangs off the side of a cliff, you're really rather spoiled for choice. There's the Hanging Temple of Hengshan in China. There's Bhutan's Tiger's Nest Monastery, whose origin story involves a flying tiger and a concubine. There's the monastery of Skellig Michael, which clings to a craggy, slippery rock off the coast of County Kerry in Ireland.
These locations are wonderfully dramatic and treacherous, but the Greek Orthodox Church one-ups them all with Meteora, a collection of monasteries perched on rock pillars 1300 feet above ground. Between the 14th and 16th centuries, Greek monks built 20 monasteries atop the rocks. Access was arduous — to transport themselves and their goods up the cliffs, they used long ladders tied together and baskets attached to ropes. (The basket-on-a-cord method tested their faith — ropes were only replaced when the Lord let them break.)
The isolation and difficulty of access suited the monks well — though it was a drag to send a letter, distractions were minimized, allowing for quiet contemplation. The lofty locations were also handy for fending off invading hordes of Turks, who, by the end of the 14th century, were getting demonstrably tired of the Byzantine Empire.
Today there are six remaining monasteries, all of which are open to visitors. You don't have to get hoisted up in a basket, but getting there still involves an element of difficulty — steps and bridges were added in the 1920s. You'll also need to dress conservatively, although a monk at the door will lend you a shawl, skirt, or pants if you arrive overexposed.
The pick of the six is the Great Meteoron Monastery, which is the highest and the oldest. While you're there, take a moment to say hi to some former residents — their skulls are lined up on a shelf in the sacristry.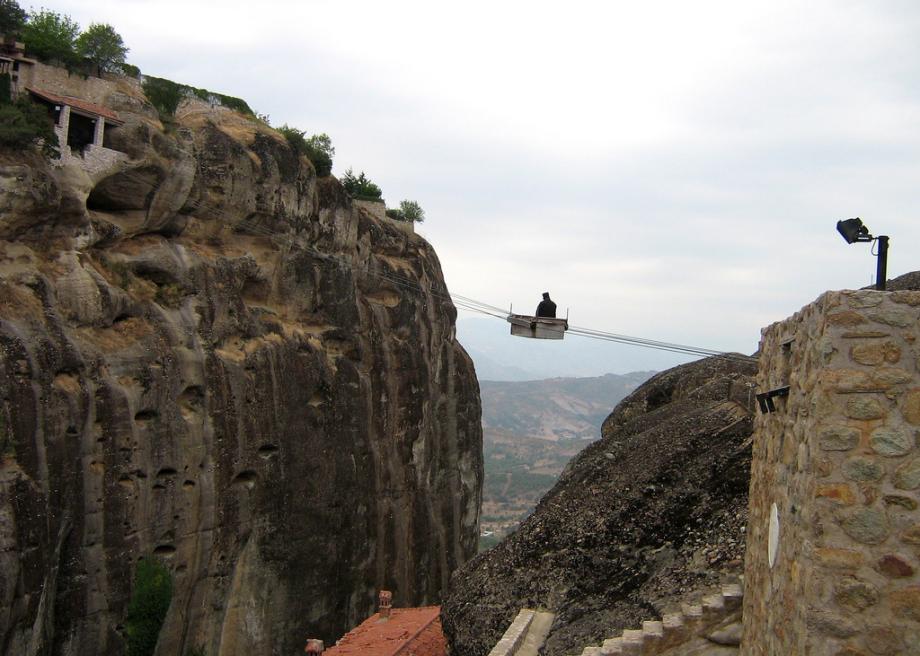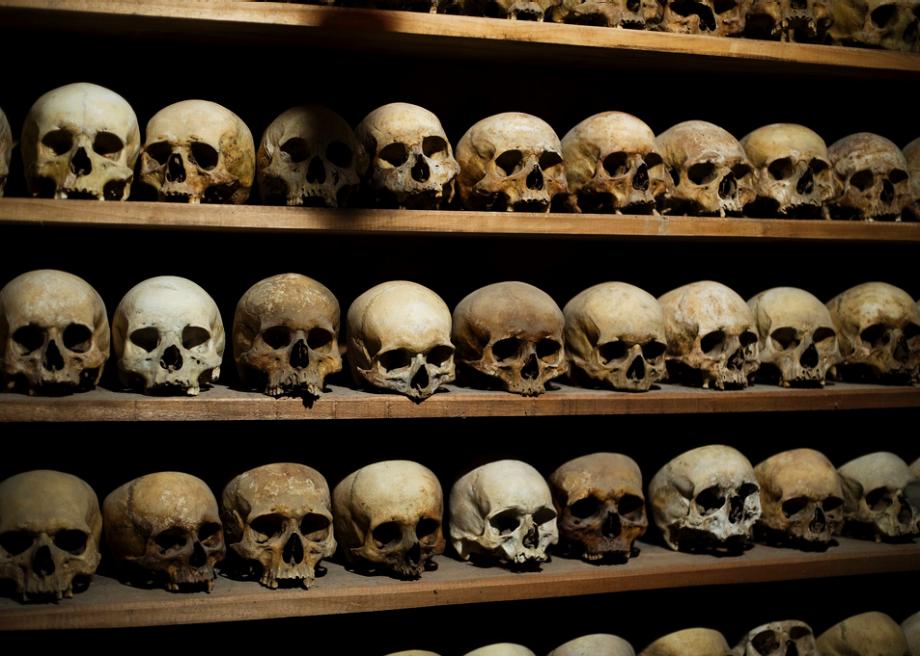 More marvelous monasteries to explore: