The Real Location of True Detective's Carcosa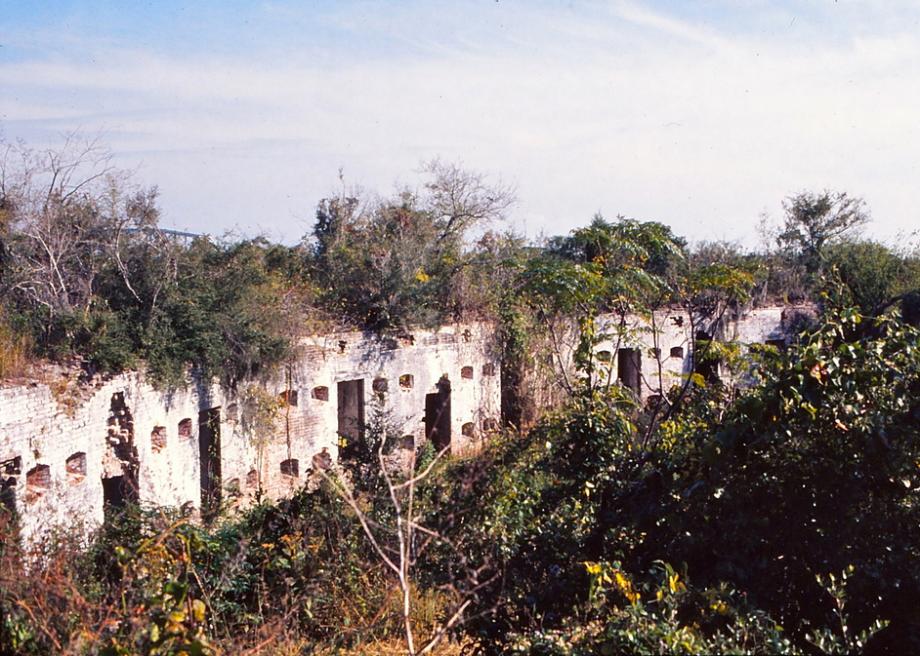 In the climactic scene of True Detective's season finale, Messrs. Cohle and Hart storm Carcosa, a creeptastically dilapidated lair perfectly suited for a serial killer.
In the realm of reality, Carcosa is better known as Fort Macomb, a 19th-century brick fortress that once guarded the waters of Chef Menteur Pass in New Orleans. Fort Macomb, originally known as Fort Chef Menteur, then Fort Wood, was completed in 1822. (The Americans had just fended off the British in the Battle of New Orleans and figured a few extra forts around the place couldn't hurt.)
Fort Macomb saw some action during the Civil War — Confederate soldiers camped there until the Union captured New Orleans and took the fort for themselves. In 1871, Fort Macomb was decommissioned and has sat idle ever since. Crumbling, overgrown, and battered by Hurricanes Katrina, Rita, and Gustav, it is too hazardous for the public to visit. But just hazardous enough for Matthew McConaughey.
If you squint and employ your imagination, you can get the Carcosa experience at nearby Fort Pike. Built to the same design as Fort Macomb, it's in much better condition and welcomes even non-celebrity visitors.