The Story of the John Lennon Statue in Havana, Cuba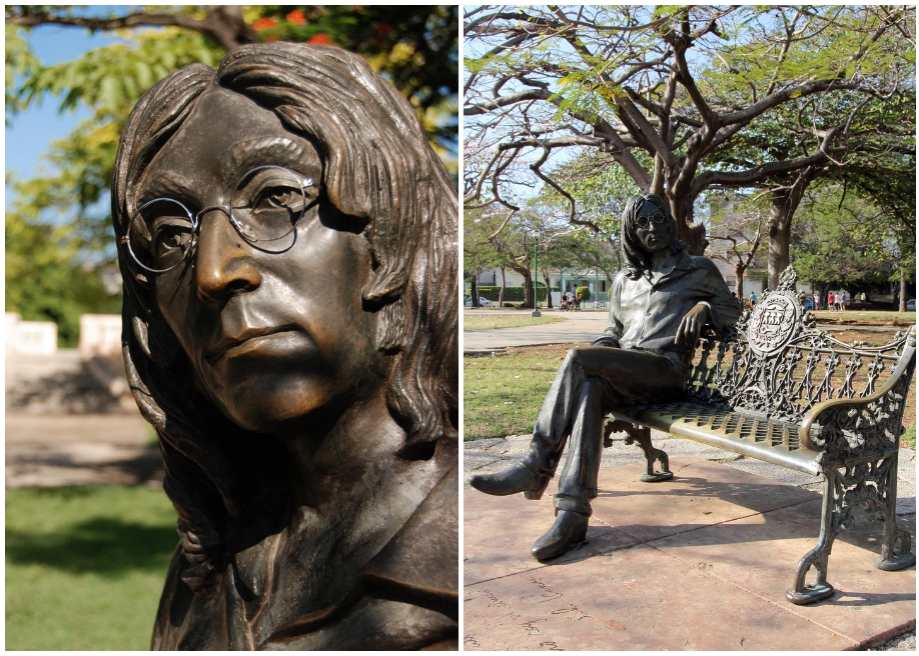 February marks 50 years since The Beatles first appeared on The Ed Sullivan Show, igniting a global phenomenon. But when Beatlemania swept the world, communist Cuba resisted. Believing the Fab Four were the epitome of mindless, vulgar consumerism, Fidel Castro declared a nationwide ban of Beatles music in 1964. Cubans eager to experience the rock-and-roll revolution resorted to trading smuggled tapes of "I Want To Hold Your Hand."
Almost four decades later, with "All You Need Is Love" playing in the background, Castro unveiled a bronze statue of John Lennon in a Havana park. At the ceremony, held on the twentieth anniversary of Lennon's 1980 murder, Castro spoke of his respect for the former Beatle.
"What makes him great in my eyes is his thinking, his ideas," he said. "I share his dreams completely. I too am a dreamer who has seen his dreams turn into reality."
Castro's change of tune resulted from re-imagining Lennon as political dissident hounded by the U.S. government. In the dictator's eyes, Lennon was no longer a symbol of the decadent West, but a revolutionary dedicated to emancipating the working class. That conveniently made him a posthumous ally of Cuba — hence the need for a life-sized bronze statue and an accompanying open-air concert of Lennon's music.
The statue, which captures Lennon in his long-haired, anti-war activism years, sits on a bench in John Lennon Park. Its iconic circular-rimmed glasses have been stolen so often that a guard now stands nearby holding them, poised to place them on the statue's face when visitors approach.
Other Beatles sights around the world: