Up Close and Personal with the Times Square New Year's Eve Ball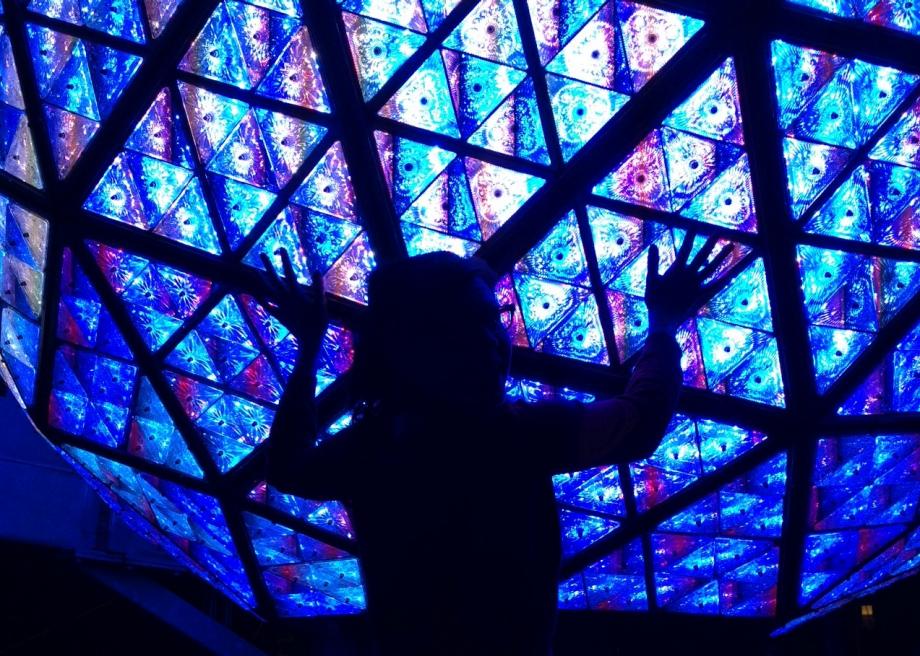 Every New Year's Eve, hundreds of thousands of revelers crowd the frozen streets of Times Square, standing for hours for the chance to watch a big ball fall down a flagpole.
The tradition of celebrating the new year in Times Square began in 1904. Two big events occurred that year: the first subway line opened, and the New York Times set up shop at One Times Square, the newly constructed 25-story building on 42nd Street and Broadway. Wanting to draw crowds to the newspaper's headquarters, Times owner Adolph Ochs organized a New Year's Eve fireworks display. The usual way to ring in a new year was to head to Trinity Church downtown and shake cans full of broken bricks. But this was even better.
Around 200,000 people attended the 1904 celebrations. Seeking to capitalize on his success, Ochs went further in 1907 and installed an iron and wood "time ball" adorned with 100 incandescent light bulbs on the roof of One Times Square. When 1907 clicked over to 1908, the ball dropped down the building's flagpole, triggering the now customary fireworks show.
Since its debut, the New Year's Eve ball has had six makeovers. The current version, installed in 2009, is a 12-foot-wide geodesic sphere illuminated by 672 LED modules. Bolted onto the modules are 2,688 Waterford crystal triangles, as seen in these photos by Anthony Quintano.
At the end of the ball's 60-second journey down the flagpole, over a ton of confetti flutters onto Times Square from the surrounding skyscrapers. On December 29 each year, organizers conduct a confetti airworthiness test by throwing handfuls of the stuff from the designated buildings. This tradition was established in response to NYPD fears that sharp-edged confetti could shred some poor tourist's cornea. The precaution paid off — thus far no confetti-related eye injuries have been reported.
Though it gets the bulk of its attention on New Year's Eve, the ball is visible year-round on the roof of One Times Square. The Times left the building in 1913 — apart from a Walgreens on the first floor and the offices of New Year's Eve company Countdown Entertainment on the 22nd floor, the skyscraper is completely empty. Its owners earn money by selling advertising spots on the external walls — companies pay up to $4 million per year for a prime position.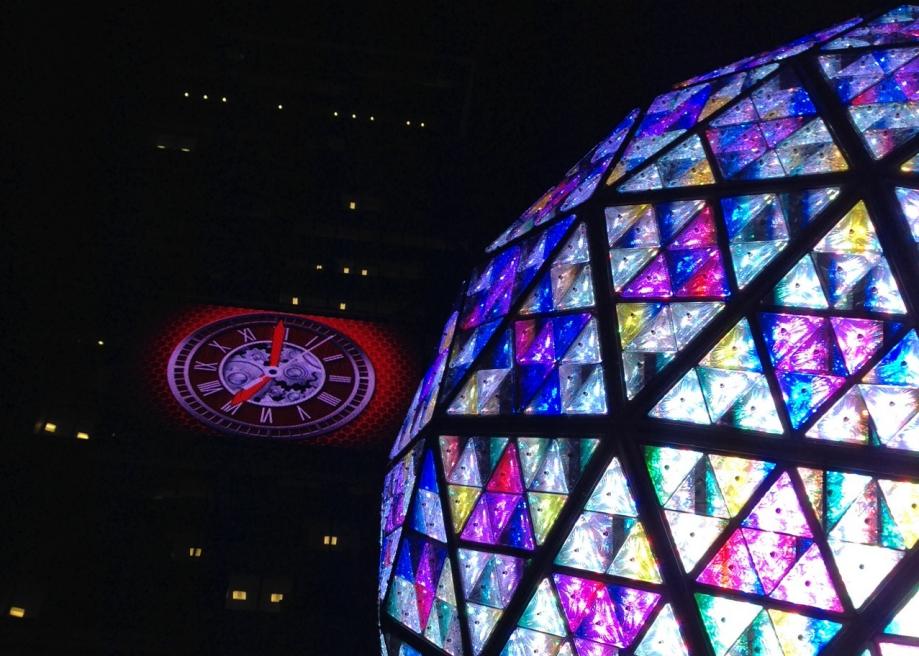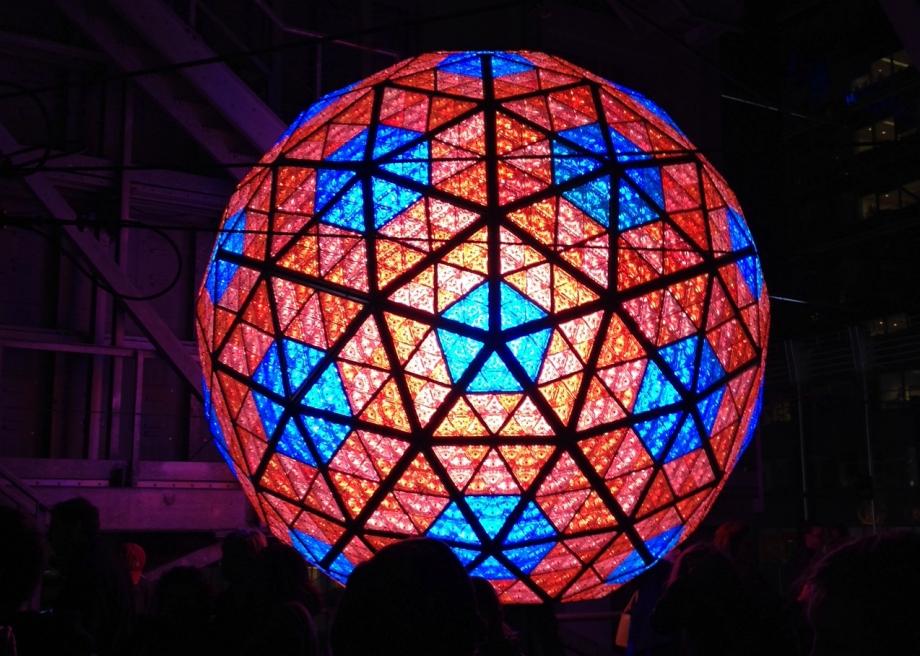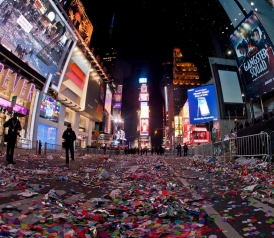 Other great balls of the USA: