Burning the Gävle Goat: Sweden's Holiday Tradition of Animal Arson
At this time of year, the residents of Gävle, Sweden have one big question on their minds: Will the goat burn?
In 1966, advertising consultant Stig Gavlén decided to create a giant yule goat—a traditional Christmas ornament made of straw—and put it in the town square. Gavlén's brother Jesper, the chief of the fire department, took responsibility for the design. On Dec. 1, 1966, the 43-foot-tall goat was erected in the square. A few minutes into New Year's Day, 1967, the Gävle Goat was on fire. It was the first act of arson in what would become a holiday tradition of violence against the animal.
Built annually since 1966, the Gävle Goat has been torched 26 times. In more than one instance, vandals were so eager to destroy the goat that they burned it before it was even installed. Some years, the arsonists are courteous enough to wait until after Christmas before setting it ablaze.
Though death by fire is the main form of human-on-goat violence, other acts of hostility have been perpetrated against it. The goat has been hit by cars, kicked to pieces, and, if rumors are to be believed, a couple had sex in its scratchy innards in 1968.
Anti-violence measures including volunteer guards, web cams, fireproofed straw and police watches have failed to deter committed fire starters. In 1988, English betting agencies began allowing punters to gamble on the goat's destiny.
As of today, the 2013 Gävle Goat is still standing. Its days may be numbered—last year's goat burned down on Dec. 12.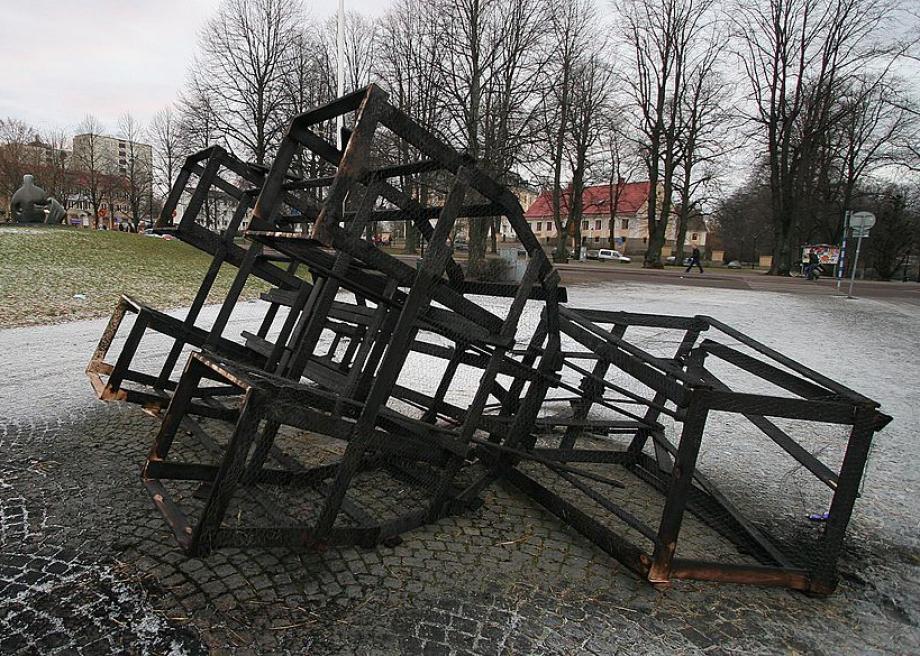 Great goats around the globe:
View
Gävle
in a larger map