Lukla, Nepal: Home of the World's Scariest Airport
If you can stand to keep your eyes open, the view out the airplane window during landing at Lukla Airport will stay with you forever.
At first, a white haze of cloud cover will obscure the surrounding mountains. Then, as the plane descends, a tiny gray strip at an elevation of 9,100 feet will appear in the distance, almost camouflaged by surrounding greenery. This 65 by 1,500-foot patch of asphalt is the runway. At its southern end is a 2,000-foot drop into a valley. At its northern end, a stone wall and a hairpin turn.
If all goes well, you'll hit the tarmac with little more than a few bumps and lurches. That odd sensation of traveling uphill is not an illusion: the runway has a gradient of 12 percent—meaning when a plane takes off, it plunges downhill toward a 2,000-foot abyss.
Accidents are common—between October 2008 and October 2013, four small Lukla-bound aircraft crashed, killing 33 people. The airport does close in fierce winds and poor visibility, but weather in the mountains changes so rapidly that a flight may already be airborne when conditions become dangerous.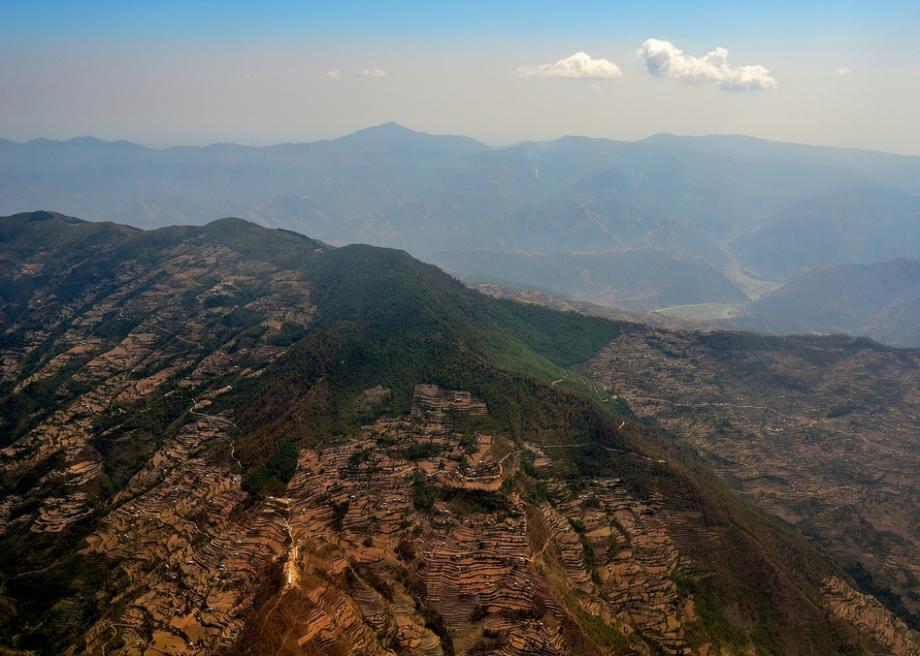 Hair-raising airports around the world: