Dining with the Enemy: Pittsburgh's Conflict Kitchen Serves up Food and Politics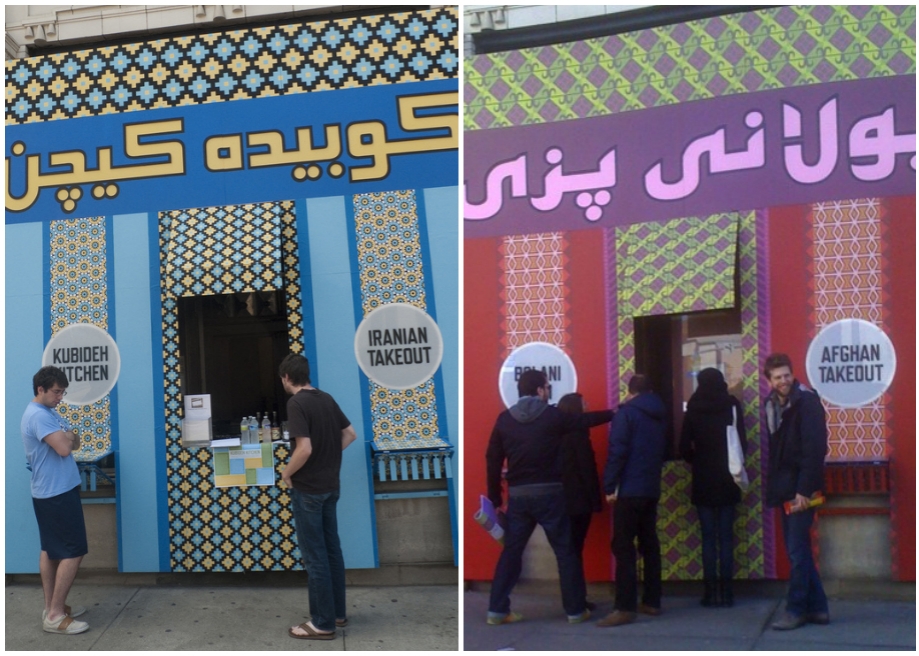 Conflict Kitchen at Schenley Plaza in Pittsburgh is currently serving Cuban cuisine. Earlier this year, the take-out restaurant offered only Iranian food. Before that, it served meals from Afghanistan, and before that, all the food on offer was Venezuelan.
Though the restaurant's culinary journey from Latin America to Asia to the Middle East and back again may appear erratic, there is a common theme uniting all four cuisines: they hail from countries in conflict with the USA.
Focusing on one nation at a time, Conflict Kitchen's aim is to expand the public's engagement with its food, culture, and political issues. In addition to serving appetizers, mains, and desserts, the restaurant hosts speakers and activists, who give their personal perspective on the country while sharing a meal. There are also events involving global participants -- a weekly event during the Iranian iteration involved Pittsburgh woman Elise Walton acting as a human avatar for Sohrab Kashani, a young man living in Iran. Diners could ask Kashani questions and receive a response from him via Walton.
The current offerings at the Cuban Conflict Kitchen include slow-roasted pork; ground beef with olives, peppers, raisins and tomatoes; twice-fried green plantains; and guava-cheese empanadas. Food wrappers feature quotes from interviews conducted with Cubans living in their home country and the USA.
The next iteration of the restaurant will focus on North Korea. In preparation, representatives from Conflict Kitchen recently traveled to Seoul and Anyang and interviewed defectors from the north.
Unusual dining experiences: