Spice Up Your Dating Life With a 29-Foot Tapeworm
Billing itself as the only establishment in the world entirely devoted to parasites, the Meguro Parasitological Museum has become a popular offbeat attraction in a relatively quiet Tokyo neighborhood.
The ground floor is harmless enough -- lights flash on oversized maps of Japan to show the locations of endemic parasites -- but go upstairs and things take a more gruesome turn.
Photographs show the severely enlarged scrotum of the unfortunate human host of a tropical bug. Nearby, a giant herpetological parasite pokes out of a bottled turtle's head. The museum has over 45,000 immersed and prepared parasite specimens in its collection.
The prize attraction is undoubtedly the world's longest tapeworm -- all 29 feet of it -- accompanied by a rope the same length that you can "play with" to get a real "feel" for its dimensions. The small gift shop sells a cheery range of parasite-themed T-shirts, keyrings, and birthday cards.
For reasons that mystify even museum staff, the institute has become a go-to date spot for young couples.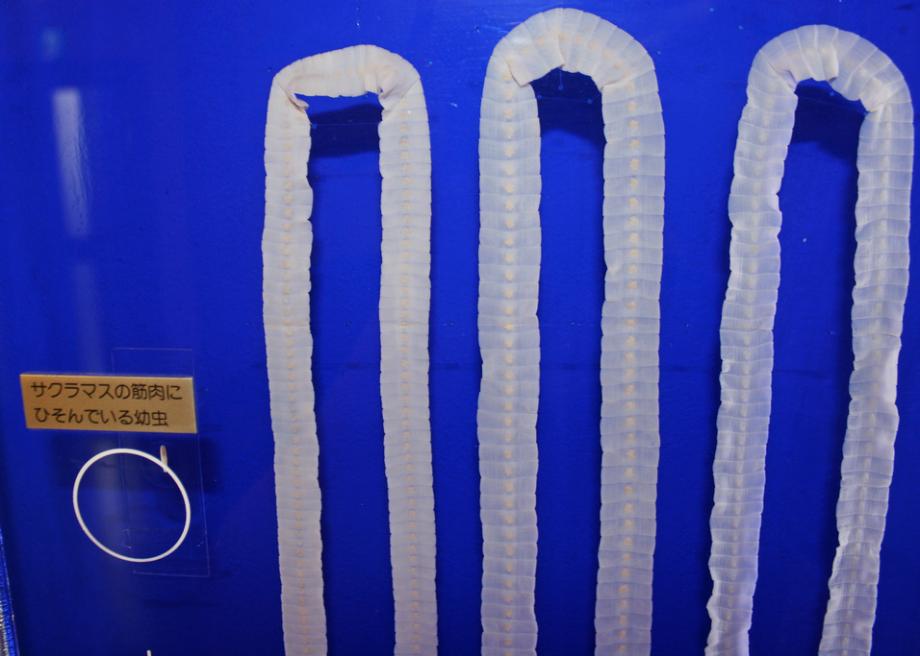 Other romantic destinations: