The Lagoon So Beautiful It Had to Be Dyed Black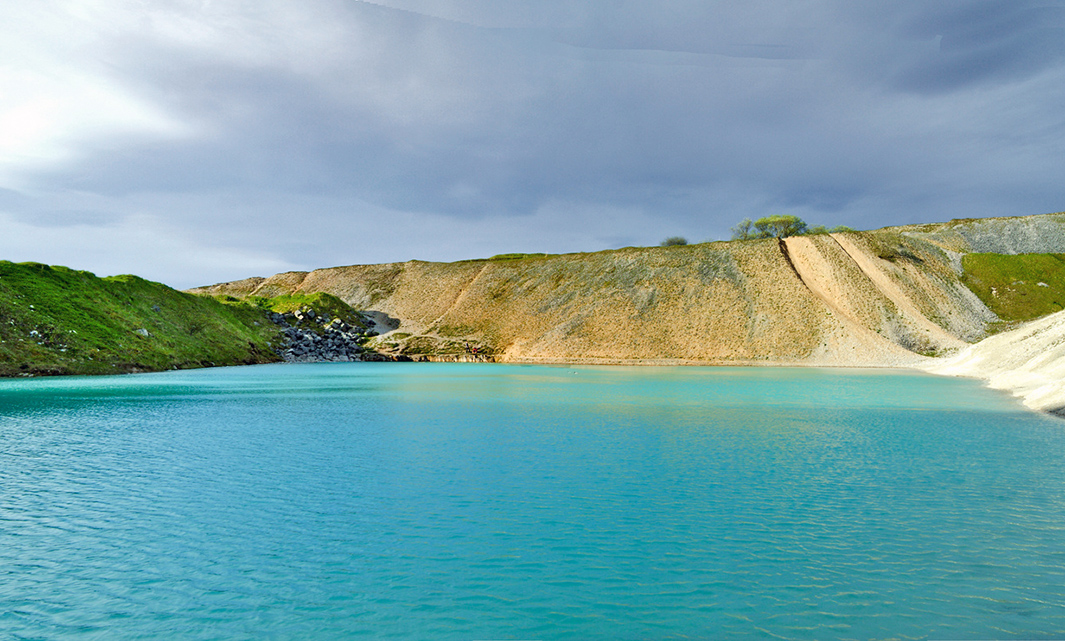 Former quarries often flood, creating swimming holes perfect for dangerous leaps off of cliffs and horsing around with friends. Unfortunately, they may also contain toxic residue from their industrial days.
In the case of the "blue lagoon" of Buxton in England, calcium oxide—used as part of the quarrying process—left the lagoon with a pH of 11.3. (For comparison, the pH of ammonia is 11.5. Bleach has a pH of 12.6.) The site was also used as a dumping ground. Signs leading up to the lagoon read:
"Warning! Polluted water lagoon known to contain: Car wrecks; Dead animals; Excrement; Rubbish," and:
"Warning! Do not enter water, due to high pH levels. This can cause: Skin and eye irritations; Stomach problems; Fungal infections such as thrush," and:
"Think! Would you swim in ammonia or bleach?"
Despite these dire warnings, however, the draw of the turquoise water—which resulted from limestone rocks leaching calcite crystals into the water—was simply too alluring. Families packed their swimsuits and drove to the picturesque lagoon for a splash and a giggle, telling children not to dunk their heads or swallow any water.
In June 2013, the council took the drastic measure of pouring black dye into the water to lessen its appeal. So far the plan seems to be working—according to locals, disappointed weekend road trippers have been turning back when they spot the newly inky lagoon.
Suspicious swimming holes:
May 13, 2015: The previous image has been taken down by request.